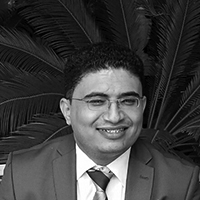 Yemen War Leaves Harsh Impact on Education
YemenExtra
By: Mohammed Yahya Gahlan
After dropping out of school, 13-year-old Mohammad went to work at a repair shop in al-Hasaba district in the central Yemen city of Sanaa for 12,000 Yemeni riyals ($24) per month. Mohammad, who told Al-Monitor he dreams of becoming a police officer, said his father forced him to drop out of school and work long hours at the shop, and that he agreed to the job to help provide for his parents and three sisters due to the family's tough economic conditions.
Mohammad, like many others in Yemen, was forced to drop out of school due to the war and its ripple effects. According to a UNICEF report on education in Yemen published in March, about 500,000 Yemeni children were forced to halt their education when the conflict escalated in March 2015 — the number of children who did not enroll in school reached 2 million.
Children continue to pay the price of war, whether through deprivation or killing. Following wide public anger and international pressure, the Saudi-led coalition admitted Sept. 1 to committing "mistakes" in its air raids on Saada on Aug. 9 that killed 51 civilians, including dozens of children who were on a bus in a crowded market.
Nadia Mujahed, 45, is a teacher who works as a consultant in the educational area in as-Safiyah directorate in Sanaa. She believes that the war deeply harmed the educational process and the damage is only getting worse.
Of note, Sanaa is made up of nine directorates, each of which has its own educational area. Each area has several government schools.
Mujahed told Al-Monitor, "The educational process mainly felt the repercussions when several schools were destroyed or shut down and teachers' salaries were unavailable. Operational financial allocations were missing, as were textbooks. The disputing parties were also exploiting the educational process, and health and psychological factors affected many students, teachers and all social classes in general."
The March UNICEF report reveals that "more than 2,500 schools are out of use, with two-thirds damaged by attacks, 27% closed and 7% used for military purposes or as shelters for displaced people. … At least 2,419 children have been recruited in the fighting since March 2015."
Abdul Jabbar al-Ammari, a teacher who works at al-Nahda public school in Sanaa, explained the reason he stopped teaching and became an accountant in a small cement shop. He said that teachers' salaries were not being paid and his family needed the money.
Since Yemen's internationally recognized government moved the Central Bank of Yemen from Sanaa to Aden in 2016, it refuses to pay the salaries of public employees in Houthi-controlled areas until Houthis commit to sending revenues to the bank in Aden, which Houthis refuse to do.
Ammari told Al-Monitor, "Many teachers quit teaching due to the salary cuts and took on professions that they were overqualified for. They were replaced by volunteers who were not competent, thus having dire consequences on the educational process — which will be felt for years to come."
Geert Cappelaere, UNICEF's regional director for the Middle East and North Africa (MENA), said in a statement in October 2017 that "three quarters of teachers [in Yemen] have not received their salaries in nearly a year, and the violence has forced one in 10 schools across the country to close."
Regarding the future repercussions and solutions, Jamil Bunyan, assistant professor of social theory at Sanaa University, told Al-Monitor, "The educational process is targeted by the disputing parties, and the impact is dire on society now and in the future. The UN has to play the role of mediator, and international organizations should pressure parties to distance the educational process from the conflict and cater to it to avoid a catastrophe."
Sociology researcher at the Ministry of Higher Education Khaled Qassem believes that it is important to evaluate the short-sighted vision of key international organizations in Yemen regarding the educational process and the need to move it urgently.
The Yemen war that has been raging since 2015 has been catastrophic on several levels — the harm caused to the educational process remains among the worst.
The original source of this article is Al-Monitor