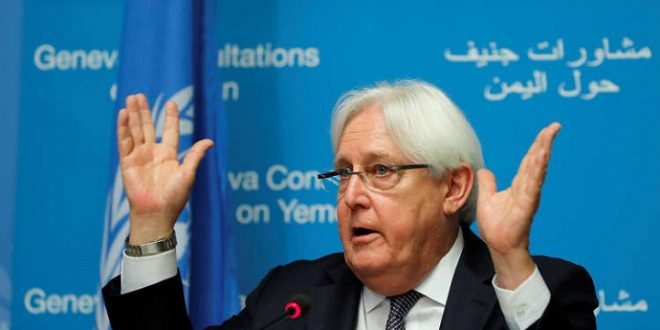 UN Envoy Moves to Revive Yemen Talks
YemenExtra
SH.A.
The UN envoy for Yemen said Tuesday he will seek to revive talks between the Saudi-backed government and Yemeni Huthis after a first bid for negotiations on ending the war failed to get off the ground.
Meetings aimed at preparing formal peace talks were to begin last week in Geneva.
UN envoy Martin Griffiths told the Security Council he will be traveling to Muscat on Wednesday and later Sanaa and Riyadh to secure "a firm commitment from the parties to convene for continued consultations.
" The Yemen peace process will have "ups and downs," Griffiths told a council meeting, downplaying the setback as "temporary obstacles." He asked the council to support his new shuttle diplomacy to "move back to the table with all speed." It was the first UN bid to convene talks between the warring sides since 2015.