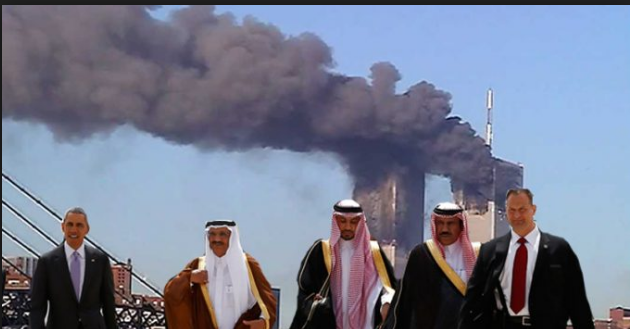 Sensitive Documents about Saudi Involvement in September 11 Attacks
YemenExtra
The FBI has hidden sensitive documents about Saudi involvement in the September 11, 2001, attacks. The law firm that is hunting the Saudi government for supporting terrorism has assured its clients that the case is going on several tracks and is close to forcing US release of confidential documents relating to the role of Saudi Arabia, and the law firm complains that the most important documents are still kept secret by the US government.
On the first track, the company's lawyers collect statements from Saudi charity officials operating in Britain. Saudi Arabia's response to the lawyers' inquiries came in the form of dumping them with 7,000 documents, the overwhelming majority of them in Arabic, in response to their requests. They are carefully translating and reviewing them. But they also ask Riyadh for more answers. They expect to get it in late October. Once the documents arrive, the company will set up a program to listen to witness statements, including officials from the Saudi government.
However, the law firm complains that the most important documents are still being kept secret by the US government. There is still a dialogue with the FBI and the US Department of Justice to obtain FBI documents relating to the assistance of officials of the Saudi government to hijackers, but the FBI has not released any document yet, Bureau of Investigation disclosed.
Law firm Kreindler, who has named some 20,000 people affected by the September 11, 2001, attacks, has revealed that it is conducting its own independent investigations and is looking into "new clues of evidence" proving the Saudi government's involvement in helping terrorists responsible for the attacks that killed 3,000 Americans In New York, the Pentagon, and Pennsylvania, But did not reveal the nature of those threads.
However, in a letter to the plaintiffs, Al-Mayadeen said that it had been able, through special efforts, to make rapid progress in a move within the Senate to declassify the documents, and explained that it was an important step to force the FBI to release the documents it kept. The company continues to seek through White House political strategist, Brian Ballard to urge the US government and President Donald Trump to facilitate a "just solution" to the issue with the Saudi authorities.
Survivors and families of the victims of September 11 sent a letter to the British Prime Minister asking her to reveal the report she is reserving, which points to Riyadh's role in "supporting extremism in Britain."
Source: Al-Mayadeen