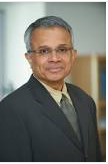 Yemen's Descent into Hell, A Saudi-American War of Terror
YemenExtra
By:  Rajan Menon
It's the war from hell, the savage one that Saudi Arabia and the United Arab Emirates, along with seven other Middle Eastern and North African states, have been waging in Yemen since March 2015, with fulsome support from the Pentagon and American weapons galore. It's got everything. Dead children in the dozens, a never-ending air campaign that pays scant heed to civilians, famine, cholera, you name it. No wonder it's facing mounting criticism in Congress and from human rights groups. Still, ever since President Donald Trump (like Barack Obama before him) embraced the Saudi-led coalition as this country's righteous knight errant in the Middle East, the fight against impoverished Yemen's Houthi rebels — who have, in turn, been typecast as Iran's cats-paw — has only grown fiercer. Meanwhile, the al-Qaeda affiliate there continues to expand.
For years now, a relentless Saudi air campaign (quite literally fueled by the U.S. military) has hit endless civilian targets, using American smart bombs and missiles, without a peep of protest or complaint from Washington. Only a highly publicized, completely over-the-top slaughter recently forced the Pentagon to finally do a little mild finger wagging. On August 7th, an airstrike hit a school bus — with a laser-guided bomb made by Lockheed Martin — in northern Yemen, killing 51 people, 40 of them schoolchildren. Seventy-nine others were wounded, including 56 children. Soon after, a U.N. Security Council-appointed group of experts issued a report detailing numerous other egregious attacks on Yemeni civilians, including people attending weddings and funerals. Perhaps the worst among them killed 137 people and wounded 695 others at a funeral in Sana'a, Yemen's capital, this April.
The attack on those schoolchildren and the U.N. report amplified a growing global outcry against the carnage in Yemen. In response, on August 28th, Secretary of Defense James Mattis let it be known that the Trump administration's support for the Persian Gulf potentates' military campaign should not be considered unreserved, that the Saudis and their allies must do "everything humanly possible to avoid any innocent loss of life." Considering that they haven't come close to meeting such a standard since the war started nearly five years ago and that the Trump administration clearly has no intention of reducing its support for the Saudis or their war, Mattis's new yardstick amounted to a cruel joke — at the expense of Yemeni civilians.
The Statistics of Suffering
Some appalling numbers document the anguish Yemenis have endured. Saudi and Emirati warplanes officially have killed — and it's considered a conservative estimate — 6,475 civilians and wounded more than 10,000 others since 2015. Targets struck have included farms, homes, marketplaces, hospitals, schools, and mosques, as well as ancient historic sites in Sana'a. And such incidents haven't been one-off attacks. They have happened repeatedly.
By April 2018, the Saudi-led coalition had conducted 17,243 airstrikes across Yemen, hitting 386 farms, 212 schools, 183 markets, and 44 mosques. Such statistics make laughable the repeated claims of the Saudis and their allies that such "incidents" should be chalked up to understandable errors and that they take every reasonable precaution to protect innocents. Statistics compiled by the independent Yemen Data Project make it clear that the Gulf monarchs don't lie awake at night lamenting the deaths of Yemeni civilians.
Saudi Arabia and its partners have accused the Houthis, the rebels with whom they have been in such a deadly struggle, of also attacking Yemeni civilians, a charge Human Rights Watch has validated. Yet such a they-do-it-too defense hardly excuses the relentless bombing of non-military sites by a coalition that has overwhelming superiority in firepower. Houthi crimes pale by comparison.
And when it comes to the destruction of civilian lives and livelihoods, believe it or not, that may be the least of it. Take the naval blockade of the country by Saudi Arabia and the United Arab Emirates that cut the number of ships docking in the Houthi-controlled port of Hodeida from 129 between January and August 2014 to 21 in the same months of 2017. The result: far less food and medicine entered the country, creating a disaster for Yemenis.
That country, the Arab world's poorest, has long relied on imports for a staggering 85% of its food, fuel, and medicine, so when prices soared, famine spread, while hunger and malnutrition skyrocketed. Nearly 18 million Yemenis now rely on emergency food aid to survive: that's an unbelievable 80% of the population. According to the World Bank, "8.4 million more are on the brink of famine." In December 2017, following a barrage of bad publicity, the Saudi-Emirati blockade was eased marginally, but it had already set in motion a spiral of death.
The blockade also contributed to a cholera epidemic, which the shortage of medicines only exacerbated. According to a World Health Organization report, between April 2017 and July 2018, there were more than 1.1 million cholera cases there. At least 2,310 people died from the disease, most of them children. It is believed to be the worst cholera outbreak since statistics began to be compiled in 1949. At 800,000 cases between 2010 and 2017, Haiti held the previous record, one that the Yemenis surpassed within half a year of the first cases appearing. The prime contributorsto the epidemic: drinking water contaminated by rotting garbage (uncollected because of the war), devastated sewage systems, and water filtration plants that stopped running due to lack of fuel — all the result of the horrendous bombing campaign.
"Views expressed in this article do not necessarily reflect the policy of YemenExtra."