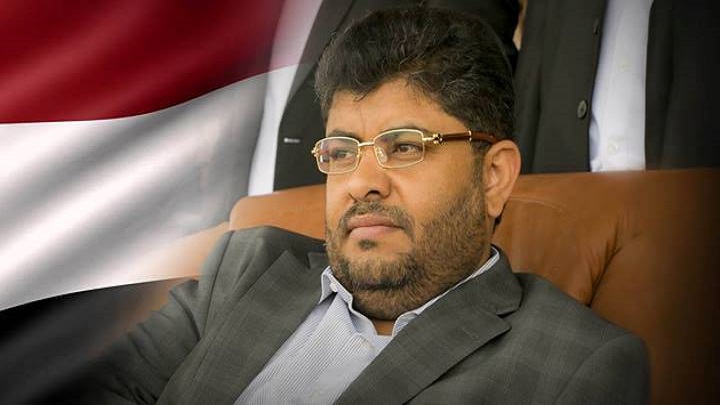 Al-Houthi Comments on the Announcement of Coalition to Open Corridors for Humanitarian Purposes
YemenExtra
SH.A.
Chairman of the Supreme Revolutionary Committee of Yemen, Mohammed Ali al-Houthi, commented on the announcement of the Saudi-led coalition to open safe corridors for humanitarian purposes between Sanaa and hodeidah the western part of Yemen.
Al-Houthi stressed that the Arab Alliance's declaration is a confirmation of the obstacles to the relief work in Yemen during the past period.
"This announcement is only to improve its image and will not actually be implemented as we know its behavior during the three-years long of aggression Mohammed Ali al-Houthi said on his Twitter account on Monday, adding that all observers know that."
He continued: "Their crime against the Yemeni people Yemen exceeded the perception and proved their terrorism."
Meanwhile, the Saudi-led coalition which is fighting against the Houthis in support of the ousted government of Abd Rabbu Mansour Hadi has interpreted the collapse of peace talks as a signal to intensify its efforts to capture or isolate the Houthi-held city of Hodeidah on the Red Sea coast.
Hodeidah port is seen as the Houthis' economic lifeline, not only for essential supplies but also as a major source of revenue.