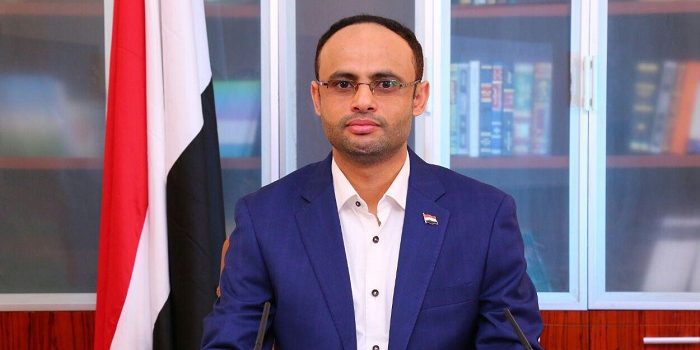 Revolution of 26 Sept. Will not be Broken, it is no Longer with Corrupters or Betrayers: President al-Mashat
YemenExtra
SH.A.
The leader of the Supreme Political Council president Mahdi al-Mashat, said that the revolution of the 26 September will not be broken because it is no longer in the hand of corrupters or betrayers.
He directed his word to the coalition's countries saying that : "You must realize that the days of dominance on yemen are over and every attempt to restore them will for sure fail."
president AL-Mashad In a speech on the eve of the 56th anniversary of the September 26 revolution emphasized on the importance of keeping the economic affairs out of conflicts and fighting, warning at the same time the governments of the world not to engage in any dealings with illegitimate outgoing government and its militias.
President Mahdi al-Mashat also called on the governments of the world to read the impartial international reports documenting the saudi crimes and violations as well as the suspicious relations of the illegitimate government with al-Qa'ida.
The President expressed his appreciation for the Pakistani Prime Minister's readiness to play a role in the peace process in Yemen, stressing the continued support of the efforts of the UN envoy and welcoming all efforts in this regard.
He also addressed the Yemeni people by saying: "We hope that our people will continue to withstand the economic battle as it has stood on all the fronts.
This is the last paper in the hand of our enemies and it will fail, praising all the efforts that aim to limit as much as possible the effects of the coalition's plots that target every citizen in yemen.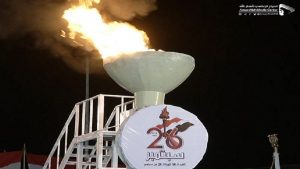 In his speech, President AL-Mashad renewed his appreciation for the steadfastness of the brave yemeni people, the heroes in the army and the popular committees and to all the loyal yemeni tribes." He also thanked all honorable people at home and abroad for their solidarity with the Yemeni people and urged them to continue their efforts in this regard.
AL-Tahrir square in the capital Sanaa witnessed the ceremony of ignite the flame of the 56th anniversary of the immortal 26 September revolution.Then the young men and women of Scout passed by the platform in a youthful parade and during which the participants embodied the goals and principles of the Yemeni Revolution and chanted slogans that expressed the greatness and prestige of the Yemeni national occasion.