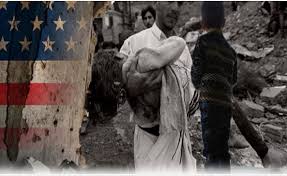 US President Reveals New Security Strategic System Cooperation with Saudi and Israel
YemenExtra
SH.A.
U.S. President Donald Trump said that the U.S., the Cooperation Gulf Council, Egypt and Jordan work together to establish new strategic security system to support the security and stability in the Middle East.
It was during the inauguration of the 7th session of works of UN General Assembly in New York City on Tuesday. He said that "The Saudi Arabia, United Arab Emirates and Qatar vowed to finance the reconstruction of the Yemen and the Syria."
"Gulf's states passed advance steps in combating terrorism," he said.
He attacked Iran and accused its leaders to support the killing, destroying and security chaos saying that they don't respect their neighbors, adding that "Iran's leaders stole millions dollars from the public treasury to finance these funds on theirs "mercenaries".
He called to isolate Iran as well as he vowed to achieve the Palestinian-Israeli peace.
Trump strongly criticized OPEC states' members, saying "We have been defending those states of OPEC for free of charge , and they have to take responsibility to take part in paying the military costs for defending the region."