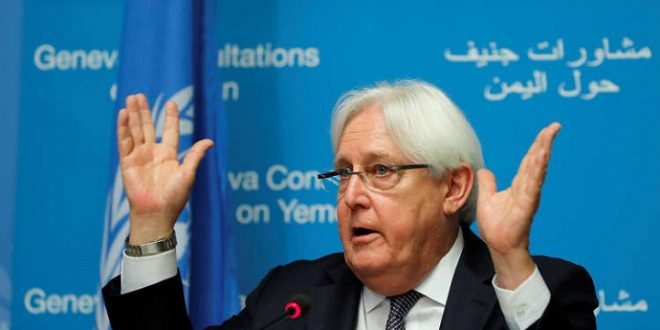 UN Envoy: Yemen Still in Terrible Humanitarian Situation
YemenExtra
SH.A.
The UN special envoy for Yemen, Martin Griffiths, says without exaggeration, Yemen faces a terrible humanitarian situation.
To a question on condition in Yemen, especially human condition there, Griffiths told France 24 that without exaggeration there was a terrible human condition there.
'It's no surprise to say that the human situation of Yemen is the worst humanitarian situation in the world. A large part of the Yemeni people relies on the United Nations assistance and other international institutions to provide food and other goods, he said.
The United Nations Special Representative for Yemen added, 'The health and education situation and livelihood are in a horrible state without exaggeration.'
'The other issue that exists is the prospect of a famine that we are trying to prevent, and that such a process now requires vital action', Griffith said.
He pointed to the failure of the Geneva talks on the issue of security for Ansarullah delegations, adding that negotiations between the other parties could be carried out based on Kuwaiti peace talks, which two years ago had been discussed for about three months in detail.