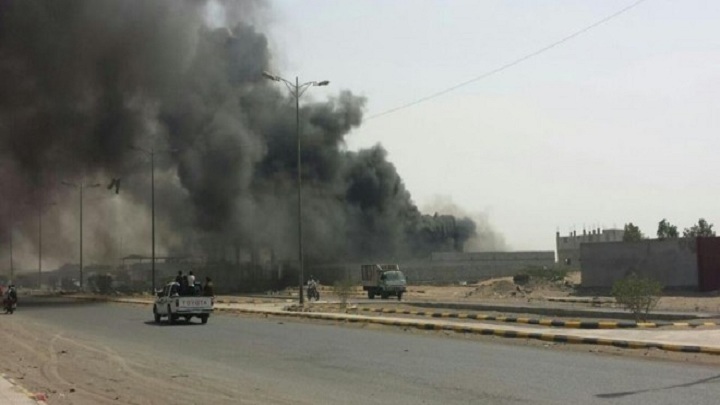 Three Yemenis Killed, One Injured, as Saudi Warships Target Hodeidah
YemenExtra
M.A.
Three citizens were killed as a result of the bombing of warships of the coalition, in addition to an artillery attack by Saud militias within the city of Durahmi in the coastal province of Hodeidah.
A number of 3 citizens were killed, while another injured as a result of the bombing of the Saudi coalition on a market inside the city of Durahmi.
It should be noted that the battleships and the artilleries of the Saudi coalition have been bombing the district of Durahmi for more than five days, leading to the death of 3 citizens and the wounding of another, in addition to causing the destruction of 30 houses within the city.