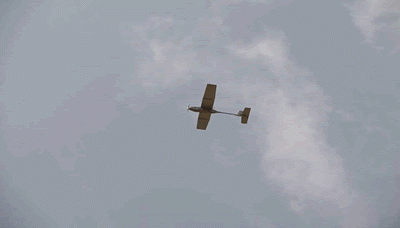 Yemen's air force, artillery cause the coalition big losses in Western Coast
YemenExtra
Y.A
The Yemeni army air and artillery forces on Sunday launched a joint air attack on gatherings of the US-backed Saudi-led coalition's paid fighters in the Western Coast Front, in addition to causing them big losses in several battefronts in response to the coalition's military campaign and economical war against their country.
The artillery forces fired batch of shells, which coincided with the implementation of drone strike attacks on the coalition's paid fighters at Nakhelah district, leaving huge casualties, according to a military official.
Dozens of the coalition's paid fighters were also killed by in the same fron by targeting the paid fighters' gatherings with an explosive device in east of Tuhaita district, leaving their military vehicles.
The sniper , for its part, shot dead and injured 71 paid fighters of the US-backed Saudi-ed coalition over the past 72 hours, a military official tod YemenExtra on Sunday.
The paid fighters were targeted in several the combat fronts, the official added.
In addition, dozens of the paid fighters were killed and others injured by the Yemeni army bombing on Asir region.
In March 2015, the US -backed –Saudi-led coalition started  a war against Yemen with the declared aim of crushing the Houthi Ansarullah movement, who had taken over from the staunch Riyadh ally and fugitive former president Abd Rabbuh Mansur Hadi, while also seeking to secure the Saudi border with its southern neighbor. Three years and over 600,000 dead and injured Yemeni people and  prevented the patients from travelling abroad for treatment and blocked the entry of medicine into the war-torn country, the war has yielded little to that effect.
Despite the coalition claims that it is bombing the positions of the Ansarullah fighters, Saudi bombers are flattening residential areas and civilian infrastructures.
More than 2,200 others have died of cholera, and the crisis has triggered what the United Nations has described as the world's worst humanitarian disaster.
Hodeidah is a strategic port city which should be supporting more than 20 million Yemenis. It should be the source of at least 70 percent of all imports to Yemen," Suze van Meegen, a protection and advocacy adviser with the Norwegian Refugee Council, told AFP. The US-Saudi-led coalition has been eager to retake from Yemeni joint forces control, according to Yemeni officials.. But the former UN special envoy to Yemen, Ismail Ould Cheik, waned against attacking the port city over potential catastrophic consequences to Yemen last year. Martin Griffiths, the new special envoy to Yemen, echoed the same concern over attacking Hudaydah at the UN Security Council .
The United Arab of Emirates bought weapons from Israel to kill the Yemeni people, an Israeli Journalist and academic researcher at Begin-Sadat Center for Strategic Studies said.
"The United Arab Emirates has purchased arms from the Zionist entity to kill Muslims," Edy Cohen said on his Twitter Account on Saturday, adding that Palestine does not manufacture weapons".