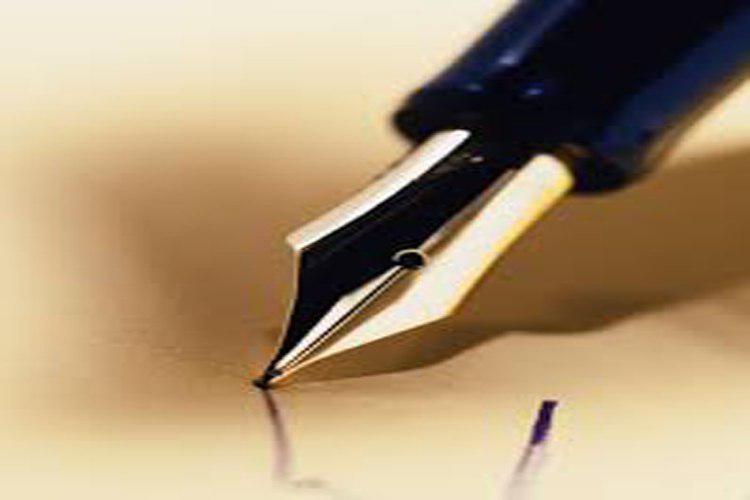 Starvation and Child Soldiers: On the Ground in Yemen
Y emenExtra
SH.A.
BY: LARA SELIGMAN
International Rescue Committee chief sees the devastation firsthand and calls on the United States to end support for the Saudi-led coalition.
In health centers across Yemen, children are weighed and measured for signs of severe malnutrition. At checkpoints from Sanaa to the port city of Hodeida, child soldiers stand guard, knowing full well it is American bombs that are falling from the skies.
These were some of the scenes that David Miliband, the president of the International Rescue Committee, witnessed during a September visit to Yemen.
"There is undue risk being posed to civilians because of the fact that this is a war being conducted from 20,000 feet," Miliband said in an interview with Foreign Policy. "The excesses of the Houthis do not excuse the flouting of international humanitarian norms."
Yemen's infrastructure and civilian population have been decimated by the war between Houthi rebels and the Yemeni government, backed by a Saudi-led and U.S. military-supported coalition of Gulf states.
With 22 million civilians in need of humanitarian aid and nearly 10 million facing famine by the end of the year, Yemen has been called the world's worst humanitarian crisis. More than half the population does not have access to drinking water, and according to UNICEF, a child in Yemen dies every 10 minutes from illness and starvation.
Miliband, who is also a former member of the British Parliament, arrived in Yemen soon after the most violent month this year for civilians and one of the deadliest since the Saudi-led coalition intervened in 2015. In total, 450 civilians were killed in the first nine days of August, and many more are at risk of dying of starvation or preventable conditions, he said.
Illness is also a significant threat, Miliband stressed. Yemenis lived through the worst cholera outbreak in modern history last year, with more than 1 million cases (over half of which were children). While the mass outbreak was stemmed, the cases of cholera have tripled in Hodeida since the coalition launched its offensive in June, according to reports.
"When the war has been going on for so long, three and a half years, with no real movement in the front line, you realize that the so-called stalemate is far from static it is actually imposing enormous human suffering," Miliband said.
The IRC has one of the largest humanitarian operations in Yemen and has been able to reach 1 million people across the country with about 800 staff working in both Houthi- and government-controlled areas. Miliband's staff is training Yemenis to provide essential services.
"It's really important to understand that aid workers are local people," Miliband said. "We are hiring in vast bulk Yemenis and local people, and we train them, and they then have local intelligence, the local credibility, the local consent to be able to do their work."
But the blockade of Hodeida, where 70 to 80 percent of Yemen's commercial and humanitarian imports enter the country, means that aid workers do not have enough medicine, fuel, or essential items to do their work. Not only does the blockade obstruct access to food and medicine, but it also means that the cost of fuel is skyrocketing, making it vastly more difficult for IRC staff to travel around the country. Meanwhile, humanitarian workers have had a hard time obtaining the necessary permits required to pass safely through checkpoints due to bureaucratic red tape.
The views expressed in this article belong to the author and do not necessarily reflect the editorial policy of YemenExtra.