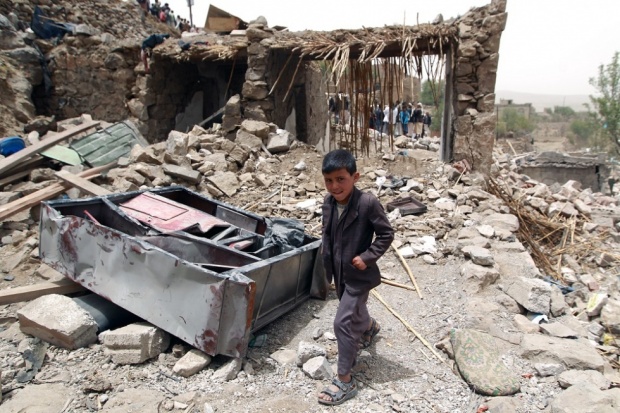 Saudi-led coalition crimes on October 22, 2018
Yemenextra
M.A.
The Saudi-led coalition continues to launch raids on a number of provinces, causing material damage to public and private property.
In Saada, Saudi-led fighters launched an aerial raid on al-Sawh area in the Kattaf district on Monday.
The houses and farms of citizens in the district of Baqem were bombarded by Saudi rockets.
The Saudi guards targeted by heavy weapons the main road in the al-Ruku, in the bordering district of the Munebah.
In Hodeidah coastal province, west of Yemen, Saudi-led warplanes carried out a raid on the al-Hali district. After some time, it went back to launch 4 raids east of Hodeidah airport.
In the governorate of Sana'a, the Saudi joint air force conducted a raid on the district of Nihem.