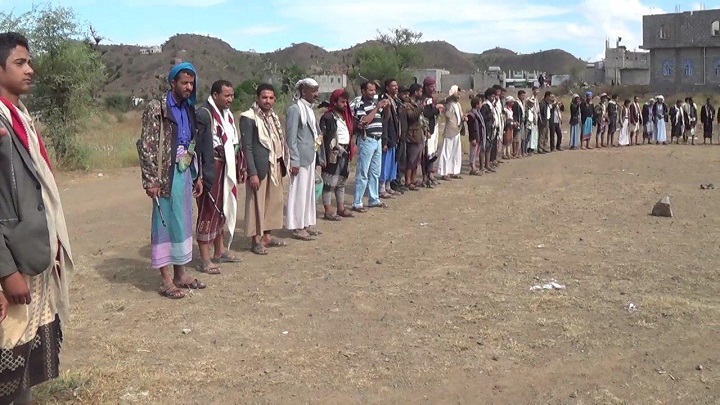 Yemeni Civilians denounce the Saudi Siege and its economic war
YemenExtra
M.A.
The people of the district of al-Qafr in Ibb province emphasized that the economic war launched by the countries of the coalition in an attempt to starve the Yemeni people will not be able to subdue the people.
This stand of the district of al-Qafr was expressed during a rally that condemns the degradation of the United Nations and people nationwide toward the heinous crimes and the suffocating siege imposed on the Yemeni people.
The attendees pointed out that the continued crimes of the Saudi-led coalition, latest of which was in Jabel-Rass in the coastal province of Hodeidah, are everyone's stigma in the world, especially Yemenis who have not taken action to defend the land from the Saudi-led coalition.