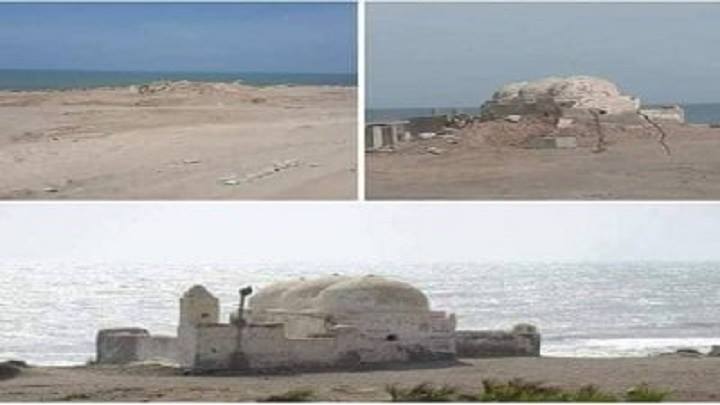 A prominent Yemeni heritage destroyed in Hodeidah
YemenExtra
M.A.
The General Authority for Antiquities and Museums condemned the destruction of the tomb and the mosque of the cleric Ahmad Al-Faz in al-Faza district, district of al-Tuhita, Hodeidah province, resulting in its complete destruction.
A statement issued by the Commission noted the importance of the mosque, which dates back to the seventh century AH, as well as being one of the most important Islamic mosques near the coast as well as being one of the types of Islamic architecture in Yemen in Tihama.
The statement pointed to the narrow ideological view of those extremist groups that destroyed the shrine and the historic mosque that had been previously targeted on June 24 last year, stressing that the Yemeni cultural heritage represents all the people of Yemen and humanity in general.
"The Yemeni cultural heritage is not the property of anyone, not communities or organizations; it belongs to Yemen and to humanity as a whole." The Commission appealed to all international organizations concerned with the protection of the world heritage, foremost among them UNESCO, to condemn these criminal acts against the Yemeni cultural heritage, which it is being repeatedly targeted by terrorist groups outside the law and who are affiliated with the Saudi-led coalition.
The statement called on all segments of society, civil society organizations, social personalities, writers and intellectuals to condemn this cowardly act against one of the sites of human heritage and all acts that damaged the cultural structure and heritage sites in Yemen.