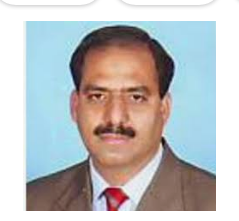 No strings attached to Saudi bailout
YemenExtra
By: Mateen Haider
* PM says Pakistan's principled position on Yemen conflict will not change after receiving Saudi assistance
Pakistan Wednesday brushed aside reports that after receiving $6 billion Saudi assistance, Islamabad will be required to change its stance on the Yemen war.
"There are no strings attached to Saudi assistance … Pakistan's principled position on Yemen conflict will not change," Foreign Minister Shah Mehmood Qureshi told journalists at a background briefing here at the Ministry of Foreign Affairs.
"Attempts were made by past governments of PML-N and PPP to get financial assistance from Saudi Arabia, however they could not succeed. It's only the present government which has secured a substantial assistance from Saudi Arabia, which will help us balance the current fiscal deficit," he said.
The minister said Pak-Saudi relations remained tense in the past but have been revived since the new government took charge. To a question, he said Iran has no objection to Pakistan's growing relations with Saudi Arabia, adding that Pakistan will continue to play its role for peace and stability in the region.
Qureshi said Pakistan had confirmed its presence at Riyadh summit much before the murder of journalist Jamal Khashoggi, adding that Pakistan strongly condemned the killing. He skipped a question about reported release of Afghan leader Mullah Barader but supported the resumption of dialogue with Taliban for greater peace and stability in the war-torn country. He claimed that his visit to the US was successful wherein he adequately conveyed Pakistan's viewpoint on the issues of mutual concern.
To a question, the minister said the government was going to review the appointments of ambassadors to various countries by the previous regime, but an immediate termination of their contracts was not being considered. He said directions have been issued to all the ambassadors abroad to improve their performance and enhance connectivity with the Pakistani diaspora.
Separately, while addressing a ceremony to mark the 73rd United Nations Day here at the Ministry of Foreign Affairs, Qureshi said Pakistan was implementing the UN Charter to achieve the goals of peace, security and development. He said the day was important to reaffirm commitment to the UN Charter and values.