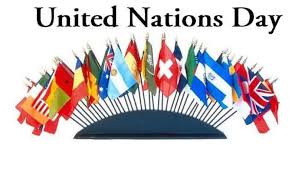 Ministry of Health Releases a Statement on UN International Day (Summarized)
YemenExtra
M.A.
Ministry of Public Health and Population: – On the International Day of the United Nations, which falls on October 24, the Saudi-led military jets delivers a gift to the international community by killing and wounding more than 28 Yemeni people (as an initial estimate)
The Ministry of Health: – The United Nations shouldn't be celebrating this day while it is watching people of Yemen being daily killed, where its latest crime was in the district of Bait-Alfqeh.
The Ministry of Health: – When the United Nations celebrates this day, it reveals that its fully satisfied with what is happening in the world, especially in Yemen, where the blood of civilians are shed and most of the population is starving, which means that the UN is indirectly participating in these crimes.
The Ministry of Health: – We call on the United Nations to stop any ceremonies and starts a funeral procession for the martyrs in this day as the least thing that it can do after it approved that is it incapable of helping Yemenis for more than 1,300 days.
Issued by the Ministry of Public Health and Population – United Nations International Day 2018