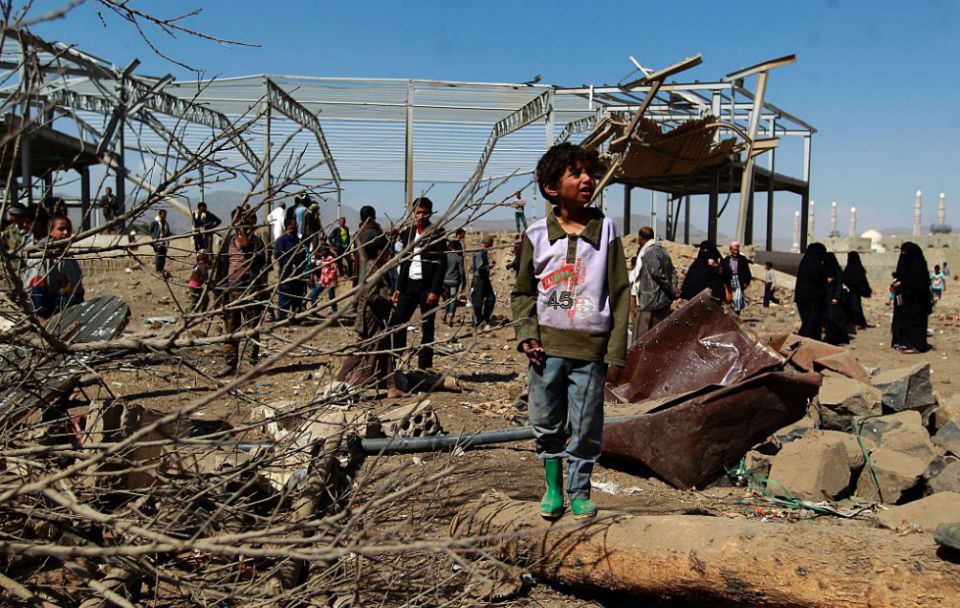 Saudi-led coalition recorded crimes on October 28, 2018
YemenExtra
M.A.
The Saudi-led coalition continued on Sunday to launch raids and bombardments on a number of Yemeni provinces, causing material damage to property.
In Yemen's Hajjah, the Saudi-led air force targeted a truck loaded with bee cells in the area of Bani Hassan in the district of Abes. IN the northern province of Saada, coalition military aircraft carried out four raids on al-Rusayfah district in the Kattaf district.
Moreover, houses and farms of citizens in the bordering district of Baqem were bombarded by Saudi rockets and artillery shells.
In Hodeidah, a coastal Yemeni province on West of Yemen, the Saudi-led coalition conducted an aerial raid on the west of Thlajah AlMikhalfi, south of Kilo-16; additionally, it launched a raid near the Kamran plant west of the district of Marwah amid intensive flight by coalition fighters on the city.