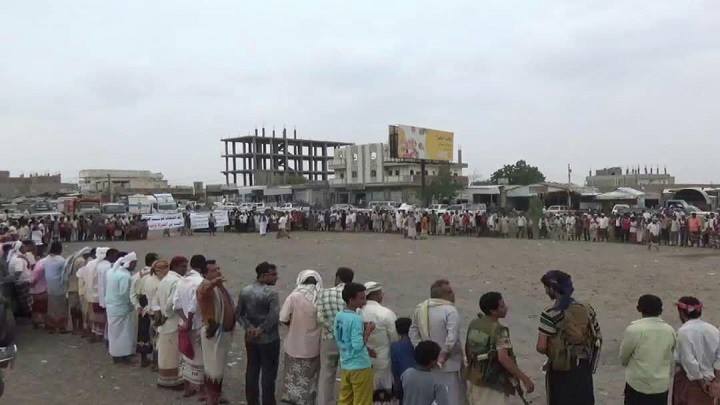 People of Hodeidah protest against the crimes of the Saudi coalition
YemenExtra
M.A.
The people of the district of Munira staged a protest to condemn the continued crimes of the US-backed Saudi-led war against Yemen.
The participants pointed out that the crimes of the coalition will not be forgiven, stressing the importance of continuing to withstand the Saudi coalition until victory. The participants condemned the heinous crime committed by the coalition in the vegetable washbasin at the Lawi junction in the district of Beit al-Faqih, which killed dozens of civilians and wounded farmers and shoppers.
The participants held the Security Council, the international community, the United Nations and human rights fully responsible for the Saudi war and siege imposed against the Yemeni people.
They called upon the United Nations and the Human Rights Council to stand by the Yemeni people and work to stop the war and lift the siege.
The protesters of Munira district called on all the people of Tihama and the Yemeni people in general for a public mobilization and to support the fronts with fighters and money, especially the West Coast Front, as they stressed it will be a quagmire to Saudi coalition forces.