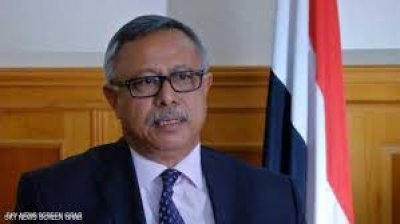 P.M discusses arrangements for the commemoration
YemenExtra
M.A.
The Prime Minister Abdulaziz Saleh bin Habtoor and the Ministry of Culture Abdullah Al-Kabsi and Aden governor Tariq Salam in their meeting in Sunday, prepare for the commemoration for the 51st anniversary of exploitation in 30.Nov. When the last British soldier came out from Aden. 
In the meeting, they discuss arrangements and preparations especially the speech and artistic ceremony, Which will be held under the auspices of the President of the Supreme Political Council Mahdi Mashat.
Bin Habtoor direct he the ministry of information to keep with this anniversary and preparing appropriate programs to highlight this great national event and link it to the present, which the country is currently undergoing.