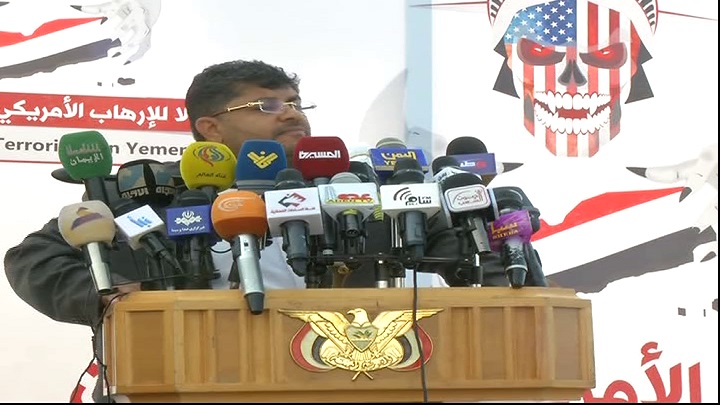 Houthi: ٌٌReplacing Yemeni militias for foreigners to fight in West Coast proves the coalition collapsed morale
YemenExtra
M.A.
The chairman of the Supreme Revolutionary Committee said on Wednesday that the replacement of the coalition countries of their Yemeni militias in the West Coast with foreigners is due to the collapse of their morale.
Mohammed Ali al-Houthi said in his official Twitter account that after the morale of the Saudi-UAE militias in the West Coast vanished, the Saudi-led coalition started to replace them with foreign paid militias from Sudan and other countries.
He stressed that the people of Yemen from the army and the popular committees are always confronting the coalition and its militias with high morale.
The forces of the US-backed Saudi-led coalition and its paid militias have suffered heavy losses in lives, military equipment and machinery in the West Coast front for almost the past year when their assaults began on the west coast.