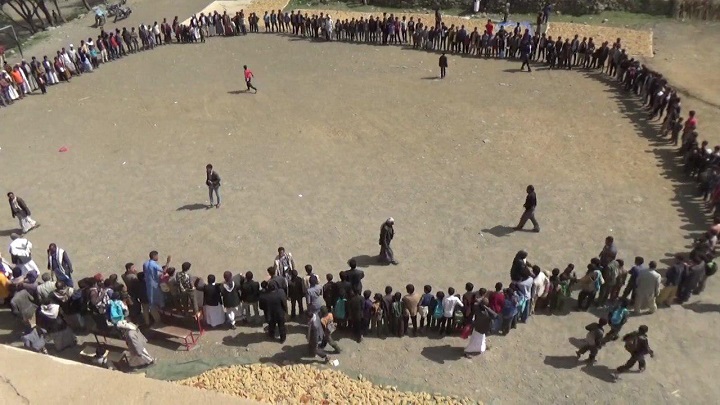 People of Yemen's al-Mahweet held a rally to emphasize on supporting the fronts
YemenExtra
M.A.
The people of the western area of the district of Jabal al-Mahweet held a rally to stress their continuation on supporting the frontlines.
The rally comes in response to the call of the Leader of the Revolution, Sayyed al-Houthi, to strengthen the fronts and defend the homeland.
The stand was attended by Deputy Governor of al-Mahweet, Sheikh Yahya Ibrahim and Director General of the district, where the participants stressed on a non-stop support of the fronts with recruited men and financial aid.