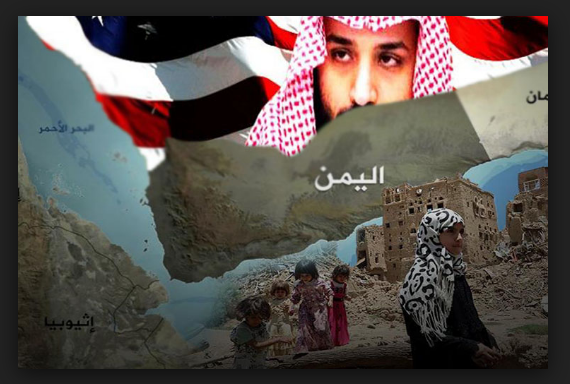 U.S. Calls for Yemen Ceasefire "Within 30 Days" !!
YemenExtra
SH.A.
Secretary of Defense Jim Mattis and Secretary of State Mike Pompeo called on all participants in the Yemen war to agree to a ceasefire "in the next 30 days," a call that comes amid criticism of US support for the Saudi-led coalition in this war.
"Thirty days from now we want to see everybody around a peace table based on a ceasefire, based on a pullback from the border and then based on ceasing dropping of bombs that will permit the (UN) special envoy, Martin Griffiths — he's very good, he knows what he's doing — to get them together in Sweden and end this war," Mattis said at an event at the US Institute of Peace in Washington.
His call was later echoed by Pompeo, who issued a statement saying, "The United States calls on all parties to support UN Special Envoy Martin Griffiths in finding a peaceful solution in Yemen's war."
"Substantive consultations under the UN Special Envoy must commence this November in a third country," Pompeo added.
Mattis and Pompeo both insisted that the US-backed Saudi-led coalition and the Houthis stop their respective aerial and missile attacks.
"The time is now for the cessation of hostilities, including missile and UAV strikes from Houthi-controlled areas into the Kingdom of Saudi Arabia and the United Arab Emirates. Subsequently, Coalition air strikes must cease in all populated areas in Yemen," Pompeo said in his statement.
"We've got to move toward a peace effort here, and you can't say we're going to do it sometime in the future. We need to be doing this in the next 30 days.
The Trump administration has been criticized by activists and some members of Congress for its support for the Saudi-led coalition fighting the Houthis in Yemen and for the administration's recent finding that the coalition was doing enough to avoid civilian casualties.
David Miliband, the president and CEO of the International Rescue Committee, called Pompeo's statement "the most significant breakthrough in the war in Yemen for four years."
"It is vital that this call for a ceasefire is followed through, and the call for support for the political process heeded," Miliband added.
SOURCE: CNN