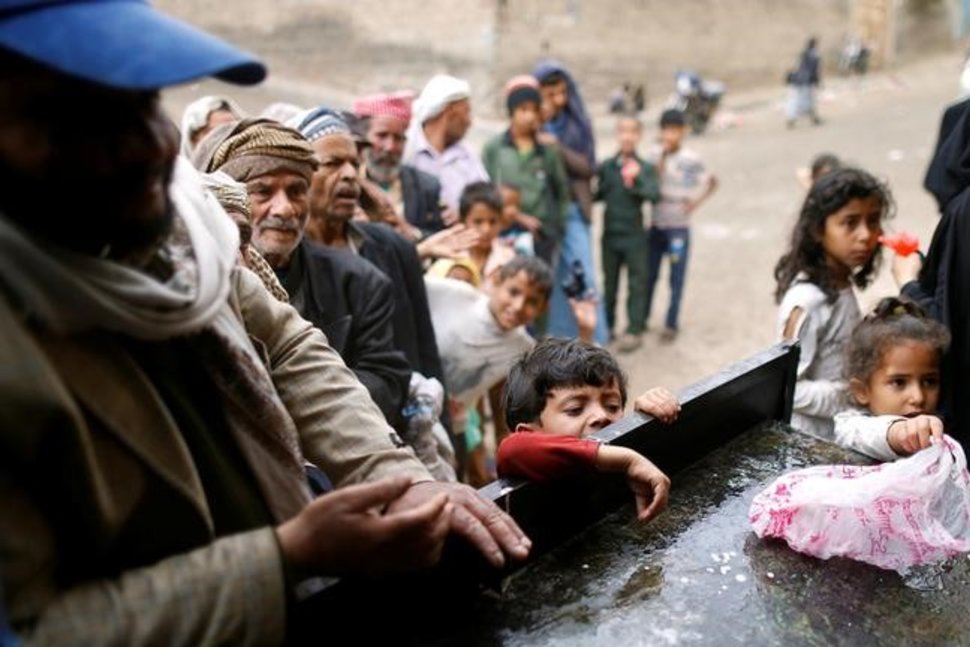 War on Yemen has Brought a Famine for 8 Million of the Population: WFP
YemenExtra
SH.A.
Efforts to avert mass starvation in war-ravaged Yemen will be doubled, the United Nations' World Food program announced on Friday.
About 8 million people in Yemen are in an "emergency situation," a category recognized as a step below famine, the WFP said. It added that an upcoming assessment, later in November, is expected to show that as many as 14 million people will be in an emergency classification.
It also indicates that half of Yemen's population is a step away from starvation, the WFP's Francis Mwanza Head said.
In October the WFP warned that Yemen could face "the worst famine in 100 years."
Malnourished children fill hospitals and food prices have increased dramatically. Over 1.2 million Yemeni public servants have not received a paycheck in two years.
Since 2015, thousands of civilians, mostly children and women have been killed by Saudi airstrikes. Reports say that the Saudi-led coalition is committing daily crimes in Yemen.
A civilian is being killed because of the war every three hours. Moreover, the UN says that a child dies every 10 minutes due to starvation.