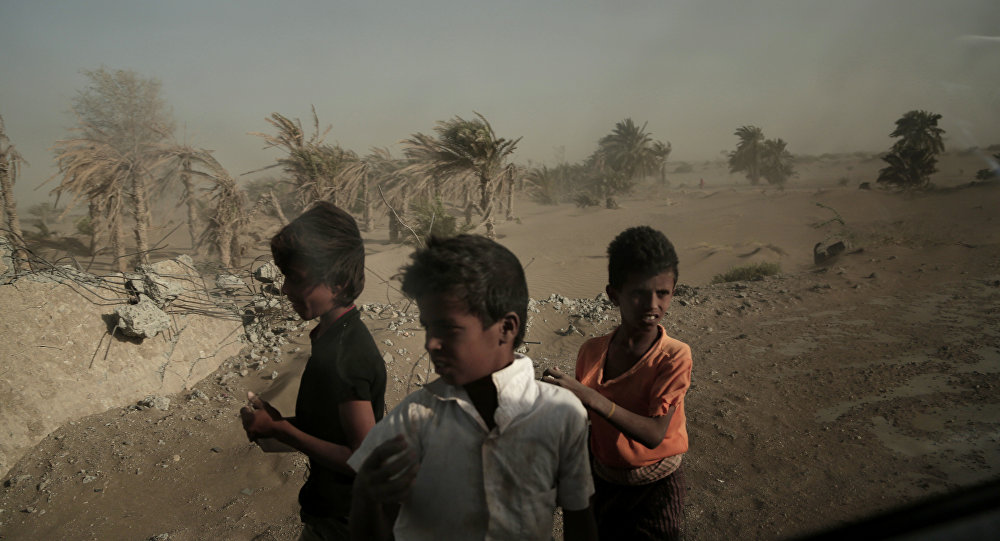 Republicans reject ending US involvement in the Saudi war against Yemen
YemenExtra
M.A.
The Saudi war on Yemen, alongside with its alliances, began a  brutal military camping against Yemen on March 2015, which was announced about from the capital of the United States, after the foreign minister of Saudi Arabia revealed that they have been discussing this manner with US officials for several months. However, the US participation in this war is literally illegal for it was not authorized by the Congress.
The US has been supporting the Saudi-led coalition though logistical and military support, and not until last week, mid-air refueling services for Saudi military aircraft in Yemen. Many international humanitarian organizations and media have reported various kinds of crimes and genocides against people of Yemen, such as the targeting of hospitals, weddings, schools and school buses carrying children.
Last September, Rep. Ro Khanna, D-California, introduced H. Con. Res 138 to force the president in withdrawing American military forces from hostilities in Yemen, which have not been authorized by Congress, pursuant to the War Powers Resolution. The resolution has drawn 81 cosponsors, including Rep. Thomas Massie, R-Kentucky, and Rep. Walter Jones, R-North Carolina.
Nevertheless, on Tuesday, the resolution was blocked by the Republican-controlled House Rules Committee. "The provisions of section 7 of the War Powers Resolution (50 U.S.C. 1546) shall not apply to House Concurrent Resolution 138." The Senate said.
The move comes as House Republicans capitalize on their last weeks in power before a Democratic majority takes over in January and is the latest chapter in the rising controversy on Capitol Hill over the war support.
"It is disappointing to me that we are trying to hide from this debate and also from and also a larger debate on what should our policy be towards Saudi Arabia in the aftermath of the killing of Jamal Khashoggi by the Saudi government," said Rep. Jim McGovern, D-Mass., the ranking member on the Rules Committee.
The Trump administration ended the refueling amid the outcry over the Saudi bombing of civilians, including a school bus carrying 40 children, and the murder of Khashoggi, who was a Saudi dissident and Virginia-based columnist for the Washington Post.
Khanna, a member of the House Armed Services Committee, introduced the war powers bill in September after a similar failed bid to withdraw the U.S. from the conflict last year.
"The Republicans objected. It's just unthinkable to me that we continue to willingly participate in the slaughter of Yemeni kids when there is zero benefit to US security. Mind blowing really," Murphy tweeted August 22.
"Shame on those Senators who let our involvement in this war continue. History will not be kind to you," peace advocacy group World Without War tweeted August 24.