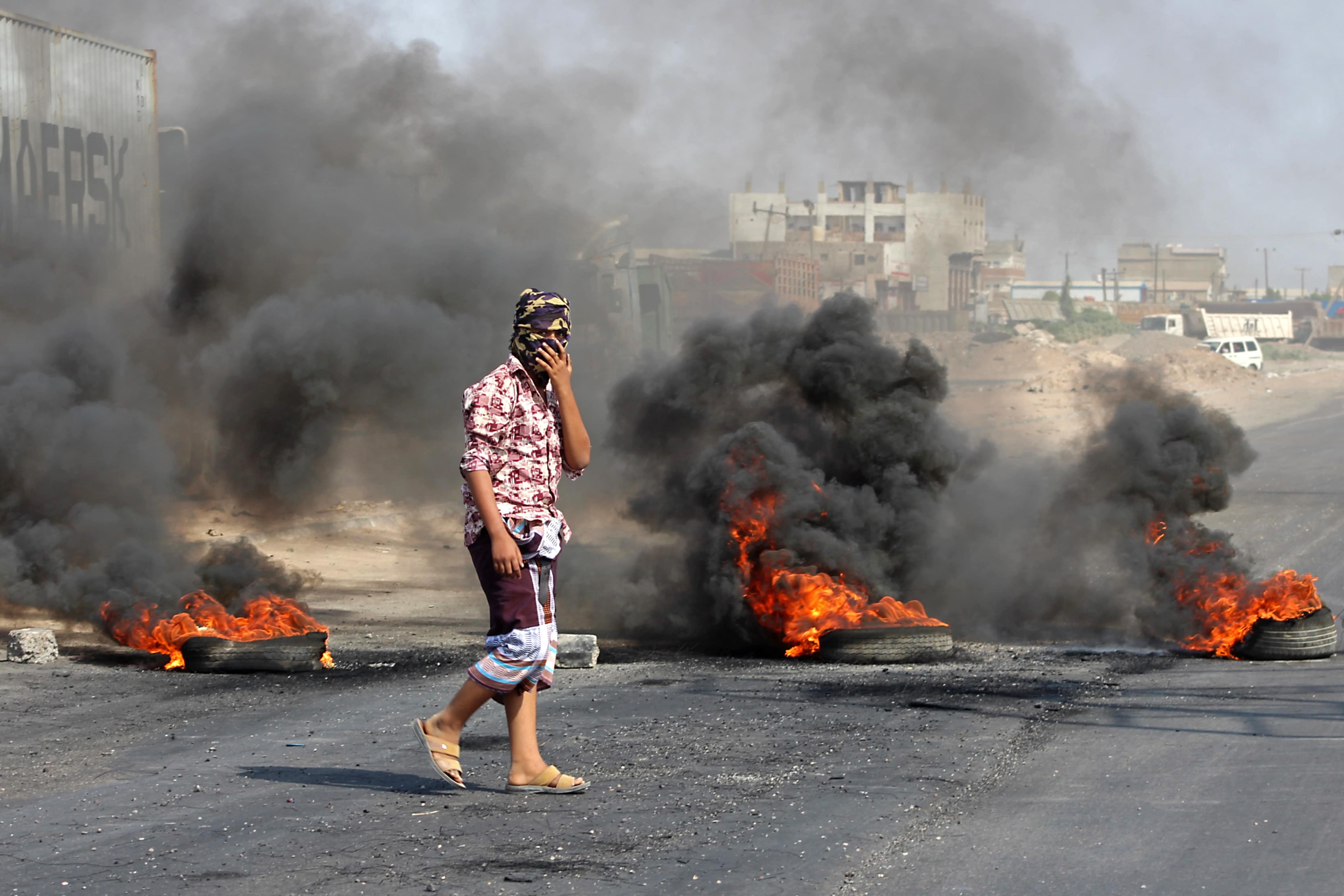 Saudi-led Coalition Has Ascended Its Brutal Military Campaign Against Hodeida
YemenExtra
Y.A
By:Ahmed Abdulkareem
As international pressure mounts on Saudi-led Coalition to halt their deadly campaign of airstrikes in Yemen, which often target civilians, the coalition has ascended its brutal military campaign against Yemen's port city of Hodeida on February 2, killing more than 100 civilians including children and women so far.
In the latest deadly attack, 9 civilians, including a blind, were killed on Tuesday when coalition aircraft targeted passengers at a highway in al Jarahi of Hodeida.The rescue efforts were complicated due to double-strikes. A spokesman for the Yemeni Ministry of Health, D.Yussef al Hadri told US Journal that its rescuers and ambulances had been targeted in double-airstrikes. Saudi-led Coalition has been known to use double-tap strikes in Yemen, carrying out an initial airstrike and then circling back to target rescuers.
In a step that can only be understood to accelerate the occurrence of mass famine, the Coalition's airstrikes destroyed the Yemen Company for Flour Mills and Silos (YCFMS) which was being used by the United Nations World Food Program (WFP). The YCFMS facility had been responsible for milling about a quarter of the wheat flour that the WFP distributes to country's hungriest people.
One of the recent principal targets of coalition airstrikes was the port when UAE has carried out airstrikes targeting the main entrance to the main port in the country which is also a lifeline to 14 million Yemenis who become heavily dependent on food imports.
The kind of these attack comes amid a worsening famine in Yemen which has left thousands of families in many provinces, including Hodeida, with nothing to eat except leaves of trees.
– Saudi-led Coalition Legacy
The Saudi-led coalition has killed tens of thousands of Yemeni civilians since 2015 when the war began. Moreover, the coalition's blockade of food and medicine has plagued the country with an unprecedented famine and triggered a deadly outbreak of preventable disease that has cost thousands their lives.
Overall, the ongoing Saudi-led military campaign against Yemen has resulted in the death of 15,185 civilians, including 3,527 children and 2,277 women, according to the Legal Center for Rights and Development in Yemen, a non-governmental organization monitoring human rights violations immediately after their occurrence.
Moreover, 23,822 civilians, among them 3,526 children and 2,587 women, have sustained injuries and are suffering from a shortage of medical supplies and treatment resulting from the crippling Saudi land, air, and sea blockade. The center further noted that the Saudi-led coalition has caused the deaths of nearly 2,200 Yemenis from cholera.
– Yemen Crisis and the International Attitude
Recent fighting in the besieged city of Hodeida places at risk an additional 600,000 civilians who are unable to flee the violence. Amnesty International has warned that civilians in Hodeida will pay a terrible price unless warring parties act immediately to protect them from the fighting.
The recent Saudi-led offensive is a blow to recent warnings from the United Nations and international organizations, which have repeatedly warned that a military campaign on Hodeida would have devastating consequences for the country's residents.
Although Yemen's Ansar Allah (Houthis) and its allies were receptive to all previous initiatives as well as previous diplomatic interventions meant to end the war, Saudi-led Coalition claim their operation against Hodeida will force the Houthis to the negotiating table by cutting off their main supply line
– Battle of Hodeida
On February 2, Yemen's strategic port city of Hodeida has been witnessed fierce battles between mercenaries supported Saudi-led Coalition and Yemeni army supported by local volunteer fighters as well as Ansar Allah (Houthi). Now, it ongoing so far and have centered on the southern and eastern outskirts of the city.