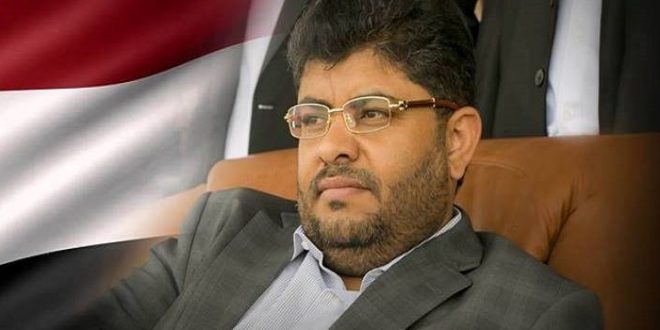 Al-Houthi: Escalating after Departure UN Envoy an Insult to his Efforts, Thwart of Peace
YemenExtra
SH.A.
Head of the Supreme Revolutionary Committee, Mohammed Ali al-Houthi, said that any escalation taking place after the UN envoy, who is carrying a message of peace negotiation, leaves Sana'a, would be a sign of reckless chaos against Yemen.
"I think it would be an insult to the efforts made in this regard, and a gesture to thwart the envoy's efforts who has set out his position to the national delegation," al-Houthi said, adding that " This would surely affirm their rejection of peace."
The UN Special Envoy to Yemen, Martin Griffiths, left Sana'a International Airport on Wednesday after a four-day visit to the country.
READ MORE:
Spokesman of AnsarAllah: Coalition's New Military Escalation Would Thwart All Peace Efforts