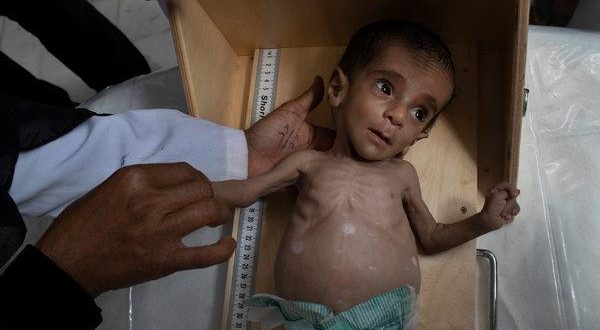 Humanitarian Organizations Working in Crisis-Hit Yemen Called on US to End Support for Saudi Arabia
YemenExtra
SH.A.
Humanitarian organizations working in crisis-hit Yemen have called on the US to end support for Saudi Arabia and the United Arab Emirates' bloody war in the Middle Eastern state, according to a jointly released open letter.
The joint statement was issued by OXFAM, Care, International Rescue Committee, Save the Children, and The Norwegian Refugee Council, five of the biggest international aid organizations operating in Yemen.
The five agencies are calling on the US to halt its military support to Saudi Arabia and the UAE and warn if American support continues, it will bear responsibility for the resulting famine.
The agencies jointly assert that 14 million people are at risk of starvation in the country, backing up a UN estimate, unless the warring parties "change course immediately."
"By providing such extensive military and diplomatic support for one side of the war, the United States is deepening and prolonging a crisis that has immediate and severe consequences for Yemen, and civilians are paying the price," reads the statement.
It goes on to "plead" with the US to cease "all military support for the Saudi-UAE coalition in Yemen in order to save millions of lives" and to "back up its recent call for a cessation of hostilities with genuine diplomatic pressure."