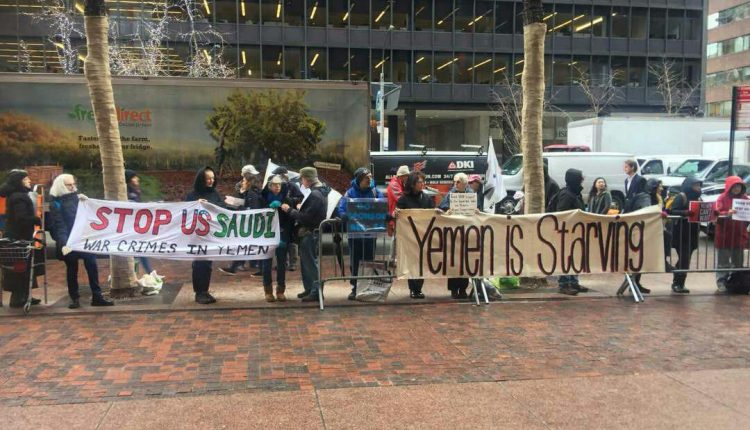 Human Rights Activists Organized a Protest Rally in Washington to Support the Yemeni People
YemenExtra
SH.A.
Human Rights Activists organized a protest rally in front of the headquarters of Shank Schumer, the majority leader of the Democratic Party in central Washington, to demand a halt to war crimes committed by the coalition in Yemen.
This came one day after the US Senate voted democratically on a resolution to stop US support for the coalition in its war on Yemen.
The protesters raised banners expressing their demands to protect Yemen's children from war.
As well as hundreds of Iraqis have staged a protest in central Baghdad against Saudi Arabia's war on Yemen. Participants called for the lifting of the blockade on Yemen and expressed solidarity with Yemenis.