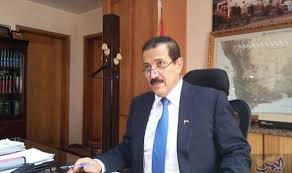 FM Calls on US to Avoid Any Differences with Iran on Yemen's lands
YemenExtra
SH.A.
Foreign Minister Hisham Sharaf called on the current US administration to avoid any differences with the Islamic Republic of Iran on Yemen's lands and territorial waters.
"Yemen is not a battlefield to settle disputes of others at the expense of the Republic of Yemen and its people," the minister said in a statement.
The statement criticized US senior officials' statements, the last of which was by the US ambassador to Yemen, Matthew Tueller, during his visit to Hadramout Province Thursday, who said that "the situation reached by Yemen is a result of an unlimited Iranian support."
The minister described Tueller's statement as "irresponsible" and "contrary to the truth."
Sharaf continued:"the US ambassador has forgotten that the Saudi criminal coalition, backed by the U.S. administration over four years, has killed and wounded tens of thousands of Yemenis and destroyed all the Yemeni people's economic capabilities and infrastructure, in addition to imposing an all-out blockade on the country."
He added that if the US administration officials were serious in their statements, they should take a courageous stance by exerting pressure on the Saudi-led coalition to stop its aggression war on Yemen, open land and air crossings, topped by Sana'a International Airport, and support the UN peace efforts to end the humanitarian disaster in the country.