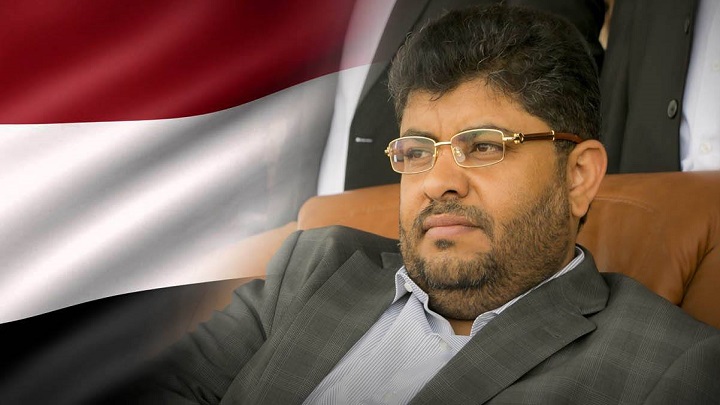 Al-Houthi Calls on Security Council to Deal Seriously With Peace After Arrival of National Delegation to Sweden
YemenExtra
SH.A.
Head of the Supreme Revolutionary Committee Mohammed Ali al-Houthi has called on the Security Council to deal seriously with peace following the arrival of the national delegation to Sweden.
If this happens, it will be seen as proof that Council was not involved in starving the Yemenis, blockade, daily crimes and massacres committed by the countries of the Saudi-led coalition and their allies in Yemen.
Any non-serious bet would be undermining peace and would lead to repeat the failure scenario in Kuwait, Mohammed Ali al-Houthi said in a tweet on Wednesday.
He further confirmed that this will not affect the Yemeni people, but they will hold them responsible for the continued violation of humanitarian and international law by the Saudi-led coalition.
The national delegation of the National Salvation government has left Sanaa on Tuesday morning, heading to Sweden for the start of the next round of peace negotiations, official sources reported.
The national delegation left on Tuesday morning together with the UN envoy to Yemen, Martin Griffith, in a Kuwaiti airplane.