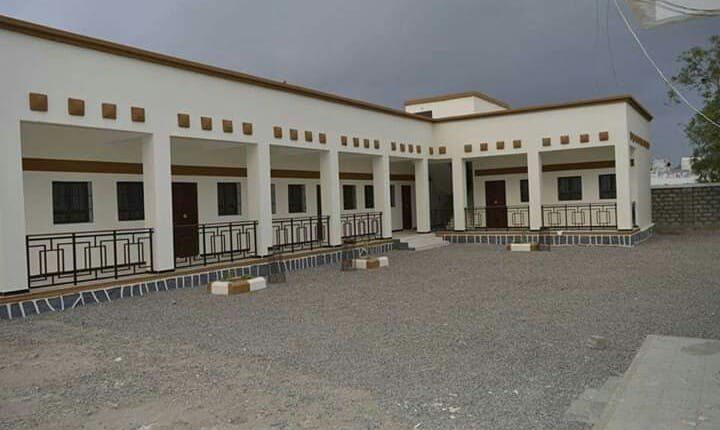 Abyan .. the authorities ,loyal to the coalition, change the name of a famous school to the name of an Emirati soldier
YemenExtra

Y.A
Expressing anger over at the change of name of a famous school in Abyan to the name of an Emirati soldier, while thousands of South Africans are being killed in the battle of the West Coast and under the leadership of the UAE, Abu Dhabi does not see any value of the blood of the South, while trying to commemorate one Emirati soldier who was killed in a traffic accident and not in the battle of the West Coast in the south.

It sought to change the name of Shahira High School in Abyan Governorate to the name of the UAE soldier Juma al-Hammadi.
In the midst of widespread public discontent, the governor of Abyan, loyal to the resigned Yemeni president ,Haidi , loyal to the Saudi-led coalition, backed by the US, Abu Bakr Hussain Salem, opened Wednesday morning the high school of the Jumaa Jowhar Al-Hammadi in the Draaj district of Khanfar Abyan after it was renovated by the UAE Red Crescent, consisting of five classrooms with furnishing.

The citizens , as a result, expressed their objection to changing the name of the Daraj secondary school to Jumaa al-Jawhari high school as a result of their awareness of the danger of changing the names of the historical south to the names of the dead Emiratis killed in Yemen, considering what the UAE Crescent of small things can not buy southerners and change their features and history.

In the view of the southerners that the UAE Crescent takes dangerous steps ,very similar to foreign organizations, that exercise the imposition of occupation on the Arab countries ,whereas the politicians and southern activists considered changing the southern names to the names of the UAE in return for simple assistance provided by the UAE Crescent as signals that confirmed that the UAE attempt to occupy the southern provinces.
Aden city, which was occupied by UK but now under the control of UAE, and the rest of the southern cities witness an insecurity situation that increased the assassinations of Imams of mosques and security and military leaderships
The province of Aden also witnesses a security fiasco that escalated with killings, looting issues , in addition to others that never happened before.
#YEMEN #USA #SaveYemenChildren #US #Saudi #UK #UN #KSA #UAE #ISRAEL #Syria #USAKillsYemeniPeople
.