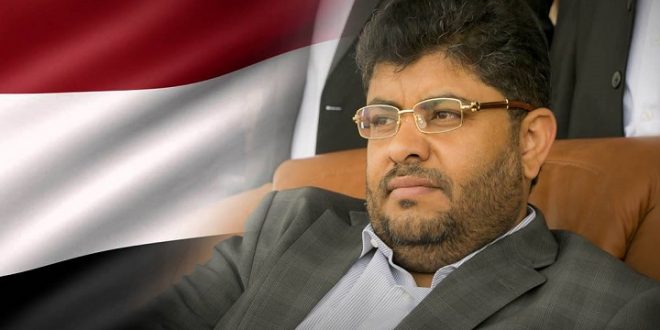 "Many of politicians and Officials Fallen Out in Swamp of Conspiracy with Enemies": Al-Houthi
YemenExtra
SH.A.
The head of the Supreme Revolutionary Committee, Mohammed Ali al-Houthi, said that the aggression countries have sent negotiating committees and did not send committees to implement what has been agreed.
"Tell them, that who has the ability to take a decisive decision cannot be afraid of retreating back by implementing the agreement," he said.
Al-Houthi stressed that many of the Yemeni politicians and officials have fallen out in the swamp of conspiracy with the enemies of the state.
"This was an inevitable consequence due to lack of coexistence with democracy," Mohammed Ali al-Houthi wrote on his Twitter account on Wednesday.
"If the people lived in democracy at the least in the 1990s, we would not have found today the most partisan politicians, ministers and other mercenaries in the Kings ' court bragging about their conspiracy with the enemies of the state," he added.
He expressed his astonishment that those who are falling down in the enemy side are showing off their plots against their homeland and bet on the invaders, even if this is not the case.
"When their militia generals proudly sang and drove their recruits to the graves of death as an offering to the US-Saudi invasion and occupation and their allies in Yemen," he added.
نحن مع العودة لطاولة الحواروتشكيل لجنة مصالحةوطنيه والاحتكام لصندوق الانتخابات لانتخاب رئيس وبرلمان يمثل كل القوى باليمن ووضع ضمانات دوليةببدءإعادة الاعمار ومنع اي اعتداء من دول اجنبية على اليمن وجبر الضرر وإعلان عفو عام وإطلاق المعتقلين لكل طرف ووضع اي ملف مختلف عليه للاستفتاء

— محمد علي الحوثي (@Moh_Alhouthi) January 31, 2018