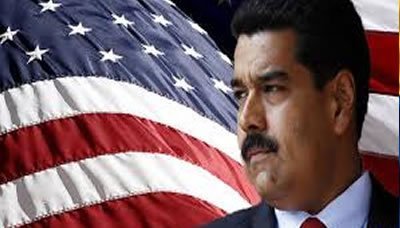 Deputy Maduro accuses America of trying to apply scenario of "Arab Spring" in Venezuela
YemenExtra
M.A.
Venezuelan Vice President Delcy Rodríguez accused the United States of trying to apply the "Arab Spring" scenario in Venezuela, but its plan failed, warning of any military action or military intervention.
In an interview with Russia Today, Rodriguez said that Washington tried to transfer weapons to the Venezuelan opposition on February 23 under the guise of humanitarian aid and stressed that the aid campaign was false. The cargo did not contain any foodstuffs.
"There is nothing new, this scenario is imperialist and we know who is behind it, but it has failed in Venezuela and we have seen attempts to apply the scenario of the so-called Arab Spring in Venezuela in 2014-2017, but these attempts failed, and will not pass any attempts to implement this plan in Venezuela, because the Venezuelan people of peace and tranquility, " she added.
The Venezuelan vice president said the opposition wanted the United States to act on its behalf and wanted the United States and its supporters to overthrown the president.
She warned of any armed action or foreign military intervention against the country because the bombs will reach everyone, "stressing the need" to sit Venezuelans around the table to solve their internal problems. "
Rodriguez also stressed that "sanctions are not the solution," saying that the United States will inevitably fall into "a historical crisis and economically, as it seeks to impose a currency that is not supported by anything."