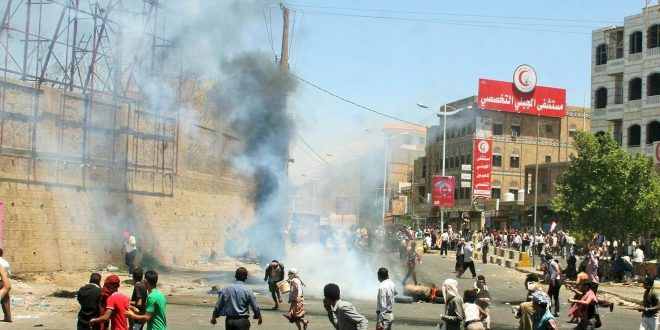 April 22: Saudi Crimes in Yemen on a Daily Basis
YemenExtra
M.A.
The Saudi-led coalition continued last Monday to launch raids in several governorates, damaging private and public properties.
In the coastal province of Hodeidah, Saudi/UAE mercenaries targeted with 10 Katyusha missiles the Kilo-16 area and targeted with machineguns the 7-Yolio area. Additionally, they targeted with machineguns and artillery shells the Airport and several areas in Hais district.
In Sa'ada northern province, Saudi missiles and artillery shells targeted populated villages in Munebah district, injuring a civilian and killing much livestock. Saudi warplanes launched a raid on the Majiz district.
In Sana'a, the US-backed coalition launched a raid on Sanhan district.
In al-Jawf, US-Saudi mercenaries targeted a civilian's house with Katyusha missiles in Al-Masloob district. In Lahj, the Saudi-led coalition launched a raid on Karash district.