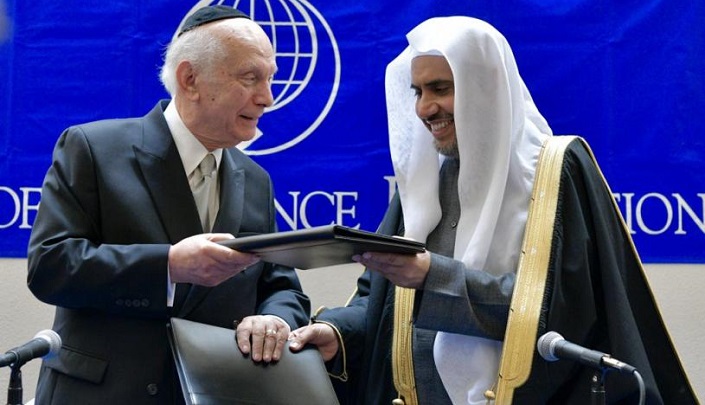 For First Time Ever, Saudi Invites Zionists Delegation to Visit Saudi Arabia
YemenExtra
M.A.
The World Muslim League has invited a Jewish delegation to visit Saudi Arabia for the first time ever, Israel's Foreign Ministry announced on its Arabic Twitter account on Friday.
Secretary General of the Muslim World League, Sheikh Mohammed bin Abdul Karim Al-Issa, said the visit will take place in January 2020.
On Tuesday, a memorandum was signed between the Muslim World League and the American Jewish Committee (AJC), stating that Al-Issa will visit Auschwitz in January on the 75th anniversary of its liberation.
While this League is trying to have close relations with the Jews, bringing them to the holy sites of the Muslims, it supports the aggression of the Saudi regime on Yemen, and the killing of women and children of Yemeni Muslim people.
Over time, the League has become an organization that operates within the framework of Saudi policy and reflects its political issues, which are outside its purview according to the reasons of foundation.
The relations between Saudi Arabia and the Zionist entity was culminated by visits and military deals, the most prominent of which was that Riyadh has purchased an "Iron Dome" defense system from the entity.
The year 2018 witnessed a series of visits and normalization meetings between the enemy and Saudi Arabia. The media revealed the visit of Major General Ahmad Asiri, deputy head of Saudi intelligence, to the enemy entity several times on various occasions, according to Wall Street Journal.