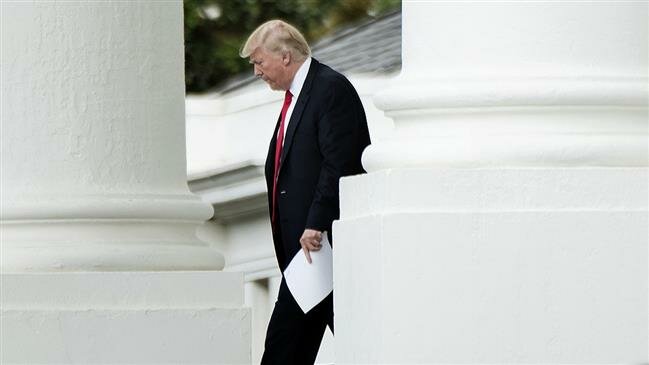 CNN: US Passes Phone Number in Case Iran Wants to Call
YemenExtra
M.A.
The White House has contacted Swiss authorities to share a telephone number with Iran in hopes that Tehran will contact US President Donald Trump, CNN reports.
The White House contacted the Swiss on Thursday, the same day Trump publicly appealed to Iran to call him amid heightened tensions, the broadcaster cited a source as saying.
The source, however, said Iran was "highly unlikely" to demand the number from Swiss authorities.
The Swiss embassy represents US interests in Tehran, where Washington has had no mission since 1980.
While Trump called for talks on Thursday, he did not rule out military action against Iran.
Earliest this week, hawkish national security adviser John Bolton announced that the US was deploying an aircraft carrier strike group and a bomber task force to the Middle East in a bid to send a "message" to Iran.
Asked about the deployment decision on Thursday, Trump said Iran had been "very threatening."
"We have information that you don't want to know about. They were very threatening, and we just want to have — we have to have great security for this country," Trump said.
On Friday, a senior commander of Iran's Islamic Revolution Guards Corps (IRGC) stressed that Tehran would not engage in talks with the Americans.
IRGC's deputy head for political affairs, Brigadier General Yadollah Javani, said the US thinks it can intimidate Iran into negotiations with a combination of military threats and sanctions, but to no avail.
The senior military commander also said the US will not dare to wage a war on Iran despite its deployment of bombers and an aircraft carrier to the Persian Gulf.
In a further provocative move Friday, the Pentagon announced that it would deploy an amphibious assault ship and a Patriot missile battery to the Middle East to counter the "Iranian threat".
Many observers have questioned the US administration's sudden and vague assertions about Iran in the region, citing contradictory remarks made by US intelligence officials and politicians.
Iranian officials have also dismissed the allegations as part of the US administration's "psychological warfare" against the country.
Speaking on Thursday, Iran's envoy to the United Nations Takht Ravanchi slammed the Trump administration's allegations of rising Iranian threats, saying they were based on "fake intelligence".
Tensions rose after the US said last month that it would not renew waivers allowing Tehran's eight largest customers to purchase oil from Iran in order to bring Iranian oil exports to zero.
Washington withdrew from the Joint Comprehensive Plan of Action (JCPOA) last year and reimposed unilateral sanctions that had been lifted under the landmark 2015 agreement.
Iran on Wednesday informed the UK, France, China, Russia and Germany — the remaining five signatories to the deal — that it was suspending some of its commitments under the deal.
Tehran also gave the three European signatories 60 days to meet their commitments, especially in the banking and oil sectors, and guarantee Iran's interests in the face of US sanctions.
Source: Press TV