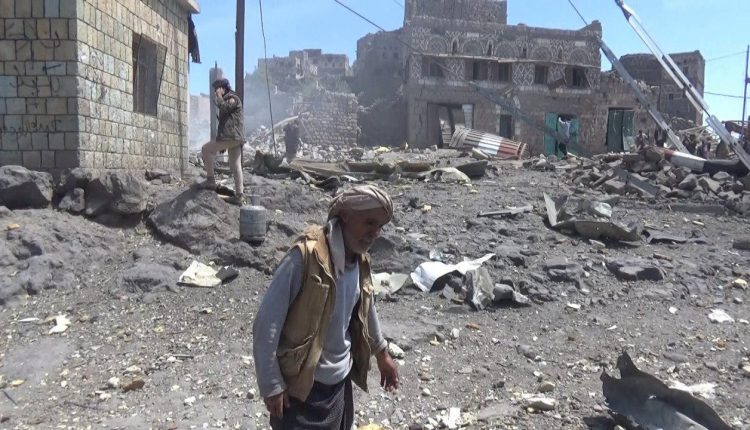 Yemenis must have found gap in Saudi defenses: Analyst
YemenExtra
Y.A
The Yemeni forces fighting back a Saudi-led war must have made a real breakthrough by reportedly infiltrating deep into Saudi territory and hitting critical infrastructure there, says an investigative journalist, as Riyadh has been provided with sophisticated military capabilities, including satellite detection, by its Western backers.
Speaking to Press TV on Tuesday, Tony Gosling referred to reports earlier in the day indicating that Yemen had struck pumping stations in Saudi Arabia's sprawling central Najd region, prompting Riyadh to stop pumping crude on a major pipeline.
That incident was announced by Saudi Energy Minister Khalid A. al-Falih, who nevertheless refused to assign blame for the attacks. Earlier though, Yemeni forces had said they had been able to hit key Saudi structures, although they did not specify the targets.
Gosling said that the reported strike had come despite "all the Western backing that there is, all the satellite help that there is from the [US] National Security Agency, from the United States, from the Pentagon that the Saudis have."
Such security support, Gosling said, would have enabled Riyadh to detect and stop drone attacks.
He spoke of two possibilities. "Either there's a deliberate bringing down of the defenses by the West to allow this kind of thing to happen to Saudi Arabia or Yemenis have found some kind of gap in the defenses to use."
Global oil prices rose in the aftermath of the reported strikes on the two pumping stations, which belong to state oil company Saudi Aramco. Furthermore, Saudi Arabia's main stock index, the Tadawul, was down 1.5% at midday London time.
Leading a coalition of its allies, Saudi Arabia invaded Yemen in March 2015 in an attempt to reinstall the former regime of Abd Rabbuh Mansur Hadi, who had resigned amid popular discontent and fled to Riyadh. The aggression is estimated to have left 56,000 Yemenis dead.
Source:Website