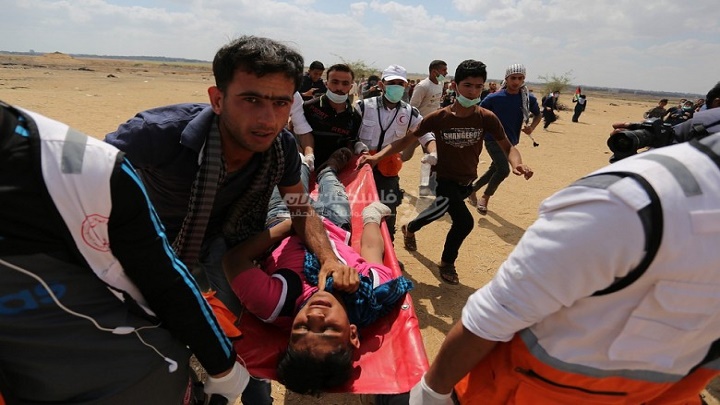 2 Palestinians Killed, One of Wounds Sustained, Another by Settler
YemenExtra
M.A.
Two Palestinians on Tuesday morning were killed, one succumbed to his wounds in the the Gaza Strip and the other whom a settler had run over and killed in the occupied West Bank.
According to Palestine Today, Mohammed Zo'rob succumbed to his wounds during the March of Return in the the Gaza Strip.
A 45-year-old, Hasan Barhoum was also killed after a settler had run over him near the settlement of Keremah Shomron east of Qalqilya.
According to eyewitnesses, Barhoum was transferred to Nablus hospitals. Witnesses indicated that he was fatally struck while he was going to his work on the road between Qalqilya and Nablus.
There have been a series of "hit-and-run" incidents targeting Palestinians in different parts of the West Bank over recent months, with most of them going uninvestigated by Israeli authorities. Some of such events have resulted in fatalities.