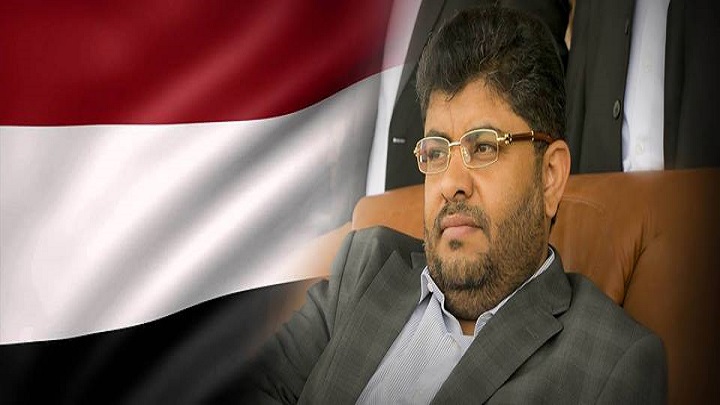 Al-Houthi Comments on UAE Decision to Withdrawal Troops from Yemen
YemenExtra
SH.A.
Mohammed Ali al-Houthi, a member of the Supreme Political Council has called on Saudi-led coalition countries to pull its troops from Yemen and stop their crimes against the Yemeni people.
He considered the withdrawal as the "perfect decision" that the coalition could make at this time.
"We call on the countries of aggression to declare a withdrawal from Yemen. The Republic rejects the aggression, blockade and air embargo," Mohammed Ali al-Houthi said on on Monday.
He also commented on statements made by officials in the UAE about withdrawing their forces from Yemen and leaked political sources that say Saudi Arabia has begun to study and consider a similar resolution.
"Withdrawal from Yemen is the ideal decision to make at this particular time," al-Houthi said.
"It is enough that the Saudi-led coalition has used Yemen as a test field for European and American weapons for the past five years. They have proven to the world the horror of their criminality," Mohamed al-Houthi continued, referring to the lack of international accountability and sanctions against the coalition countries.
Emirati officials earlier announced "the reduction of the presence of their forces in Yemen," but at the same time stressed that "the UAE remains committed to participating in the coalition and will not leave a vacuum in Yemen". These statements came in conjunction with large movements of UAE troops and its mercenary forces.