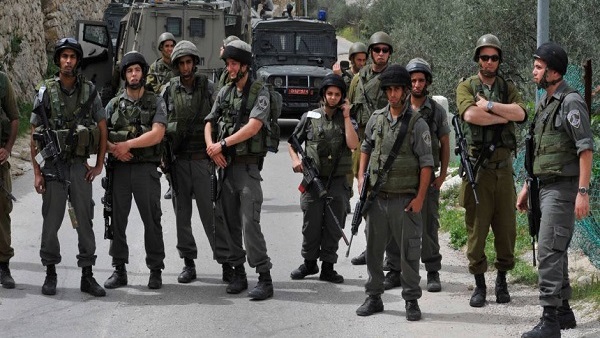 Israeli forces arrest 9 Palestinians in West Bank
YemenExtra
SH.A.
Israeli occupation forces arrested a number of citizens overnight and early Monday and raided dozens of houses during incursions into various areas of the occupied West Bank, Palestinian Media reported.
Palestinian sources said that the Israeli occupation forces arrested nine Palestinians, from the West Bank, allegedly that they were wanted because of their involvement in resistance activities.
The detainees were transferred to interrogation to unknown area, the sources added.
According to the sources, a girl was among the arrested citizens , while the raids were concentrated in Bethlehem and the villages of Nablus, Jenin, Qalqilya and Ramallah.
The Israeli army claimed to have found local weapons near the village of Um Saluna, south of Bethlehem, without giving any further details.
The occupation forces also ambushed a number of youths who threw a bus of settlers on the tunnel road with Molotov cocktails and arrested them all, taken them into unknown places.
Separately , youths managed to throw Molotov cocktails at settlers near the town of Azzun, east of Qalqilya, while youths opened a gap in the separation wall in the town of Abu Dis, east of occupied Jerusalem, followed firing sound bombs at them by Israeli forces.
Source: Websites.