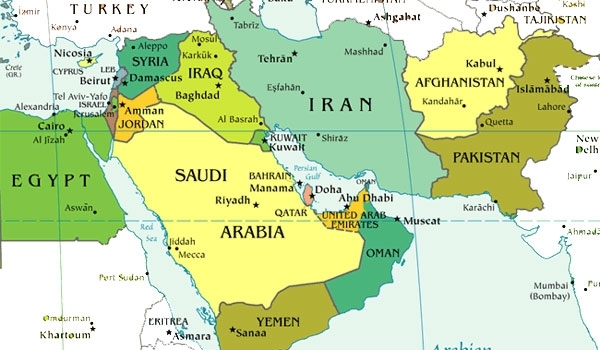 Kuwaiti Paper: US Not Able to Decrease Iran's Deterrence Power by Maximum Pressure
YemenExtra
Y.A
A leading Kuwaiti paper wrote that the US maximum pressure on Iran merely pressures the Middle-East as Iran has come out of difficulties and sanctions safely in the past 40 years and developed its missile and nuclear programs.
"The Middle-East is going towards maximum danger in light of maximum pressure exerted by US President Donald Trump on Iran and withdrawal from the nuclear deal," the Arabic-language al-Ray wrote on Monday.
It added that despite sanctions and pressures, Tehran has developed its missile and nuclear programs without any negative growth.
"Also, Iran's allies in Yemen, Iraq, Syria and Lebanon have been able to take the initiative in the Middle-East and change the situation to their benefit. Meantime, Iran's allies will likely come to defend it any moment the country is endangered," al-Ray added.
It underlined that the US and its allies' pressures on Iran merely exacerbate the volatile situation in the region.
Also, another Arab newspaper lauded Iran on Sunday for displaying its power in enforcing the law against the superpowers by seizing offending oil tankers in the Persian Gulf, noting that Tehran wants mutual respect and removal of sanctions from the West.
The Arabic-language Ray al-Youm newspaper in a memo titled "Iran's response to seizure of Iranian tanker in Gibraltar… this is the power we want", described Iran's power in confrontation against the superpowers as honor for the Muslim world.
"After Iran announced that it has seized a British tanker, it angered Britain. London started threatening Iran and forgot that it has also seized an Iranian oil tanker in the Strait of Gibraltar. These all happened when the Strait of Hormuz also witnessed moves to provoke Iran in the region. Iran's behavior was a type of retaliatory measure; something that we rarely witness in the Muslim world," it added.
"Today, after seizure of the British oil tanker, it was revealed that Iran is not an easy pie as Bolton and Netanyahu imagined and shows behavior appropriate to the behavior of powerful countries like the US, Britain and France. This is the power we want so that the West understands that an Islamic power exists in the region and they cannot destabilize the region," al-Ray al-Youm wrote.
It added that by Iran's logical moves, US President Donald Trump was forced to show a diplomatic behavior towards the country as he saw that his rhetoric and threats could not yield any results and affect Iran at all.
Source:Website