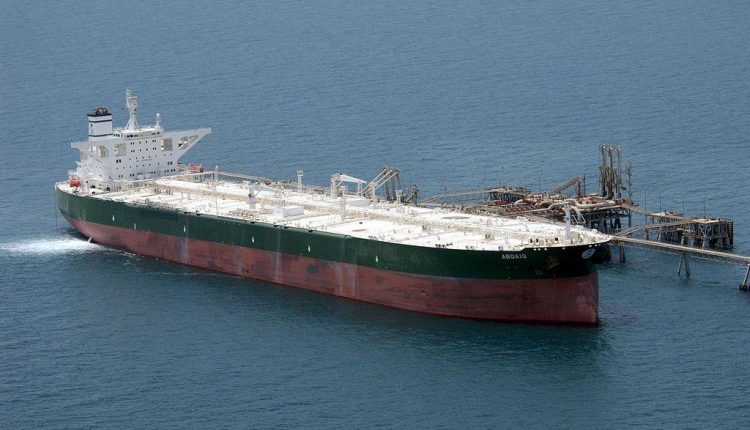 Yemenis accuse the Saudi-led coalition of environmental disaster in the Red Sea near Al-Hudaydah
YemenExtra
Y.A
There are growing warnings of a potential environmental disaster as a result of an oil spill from a floating tank in the Red Sea.  The Yemeni army forces have been reciprocally accusing the Yemeni government , loyal to the Saudi-led coalition, backed by the US, in this regard.
 Mohammed Ali Al-Houthi, held Hadi's government, the coalition, and the United Nations responsible for the environmental disaster that may be caused by the oil spill from the Safar oil tanker.
The leader, who is a member of the Supreme Political Council of the authority in Sana'a, said via Twitter that his group "is not preventing the tanker's maintenance" and is constantly asking the United Nations to intervene.
He wondered about the reason for which the coalition and the United Nations refused to sell the oil in "Safar" tanker and distribute the value to salaries of Yemeni employees who do not receive their wages, saying the rejection is "unreasonable and inhumane."
Last week, UN Humanitarian Affairs Coordinator Mark Lowcock informed the UN Security Council about the Houthis' continuation of hindering the access of the risk assessment team to the floating "Safer" oil tanker, which has been filled with crude oil four years ago, opposite to the Ras Isa oil port in Al-Hudaydah Governorate, although they requested assistance from the United Nations and pledged to facilitate the work.
In March 2015, the US -backed –Saudi-led coalition started  a war against Yemen with the declared aim of crushing the Houthi Ansarullah movement, who had taken over from the staunch Riyadh ally and fugitive former president Abd Rabbuh Mansur Hadi, while also seeking to secure the Saudi border with its southern neighbor. Three years and over 600,000 dead and injured Yemeni people and  prevented the patients from travelling abroad for treatment and blocked the entry of medicine into the war-torn country, the war has yielded little to that effect.
Despite the coalition claims that it is bombing the positions of the Ansarullah fighters, Saudi bombers are flattening residential areas and civilian infrastructures.
More than 2,200 others have died of cholera, and the crisis has triggered what the United Nations has described as the world's worst humanitarian disaster.
#YemenCantWait #YemenGenocide #Yemen #Yemencantwait #YemenGenocide #Yemen_children #StoparmingEmirates #StoparmingSaudi #Stopthewaronyemen#LivingInYemenOnTheEdge#SoldarityWithThePeopleOfYemen