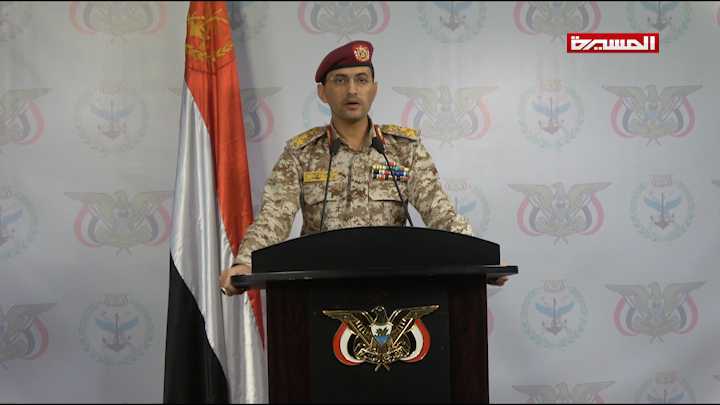 The Saudi-led coalition keeps killing after the Yemeni's peace initiative
YemenExtra
Y.A
The United Nations has welcomed a proposal by Yemen's Houthi Ansarullah movement to halt strikes on Saudi Arabia in return for an end to the Saudi-led coalition attacks on Yemen.
In a statement issued on Saturday, UN Special Envoy for Yemen Martin Griffiths stressed "the importance of taking advantage of this opportunity and moving forward with all necessary steps to reduce violence, military escalation and unhelpful rhetoric."
In a speech marking the fifth anniversary of the September 21st revolution, President Mahdi Al-Mashat launched a peace initiative in which he called on all parties from all sides of the war to engage seriously in real and serious negotiations leading to comprehensive national reconciliation that does not exclude any party to inject Yemeni blood. He declared to stop targeting Saudi Arabia by drones, ballistic missiles and cruise missiles, "and we await a response."
"We are waiting for the same or better response in a similar announcement to stop all forms of targeting and aerial bombardment of our Yemeni territory and reserve the right to respond if this initiative is not met," he said.
President Almasaht called on the countries of aggression to lift the ban on Sana'a International Airport and stop intercepting ships bound for Hodeidah Port.
In a statement on Saturday, Sayyed Abdulmalik Al-Houthi congratulated the Yemeni People by the fifth anniversary of the victory of the blessed popular revolution of September 21st, which was one of its most important achievements of liberating our people from foreign tutelage and restoring their right to independence, sovereignty and freedom.
Sayyed Abdulmalik stated that the result of the sacrifices, patience and steadfastness of our people are victory and strength while the war today is more retreating and weak. Sayyed Abdulmalik called on our  people to continue to strengthen all factors of resilience and maintain unity, stressing the necessity for continuing to support the fronts with money, weapons and men.
The number of raids launched by the aerial coalition against Yemen in a number of provinces over the past 12 hours has exceeded 39, Yemeni Armed Forces spokesman Brigadier Yahya Sare'e tweeted on Saturday.
These raids came after President Mahdi al-Mashat's initiative to halt strikes on Saudi Arabia in return for an end to the coalition's attacks on Yemen, which confirms the unwillingness of Saudi Arabia and the UAE to respond to this initiative.
In March 2015, the US -backed –Saudi-led coalition started  a war against Yemen with the declared aim of crushing the Houthi Ansarullah movement, who had taken over from the staunch Riyadh ally and fugitive former president Abd Rabbuh Mansur Hadi, while also seeking to secure the Saudi border with its southern neighbor. Three years and over 600,000 dead and injured Yemeni people and  prevented the patients from travelling abroad for treatment and blocked the entry of medicine into the war-torn country, the war has yielded little to that effect.
Despite the coalition claims that it is bombing the positions of the Ansarullah fighters, Saudi bombers are flattening residential areas and civilian infrastructures.
More than 2,200 others have died of cholera, and the crisis has triggered what the United Nations has described as the world's worst humanitarian disaster.
#YemenCantWait #YemenGenocide #Yemen #Yemencantwait #YemenGenocide #Yemen_children #StoparmingEmirates #StoparmingSaudi #Stopthewaronyemen#LivingInYemenOnTheEdge#SoldarityWithThePeopleOfYemen