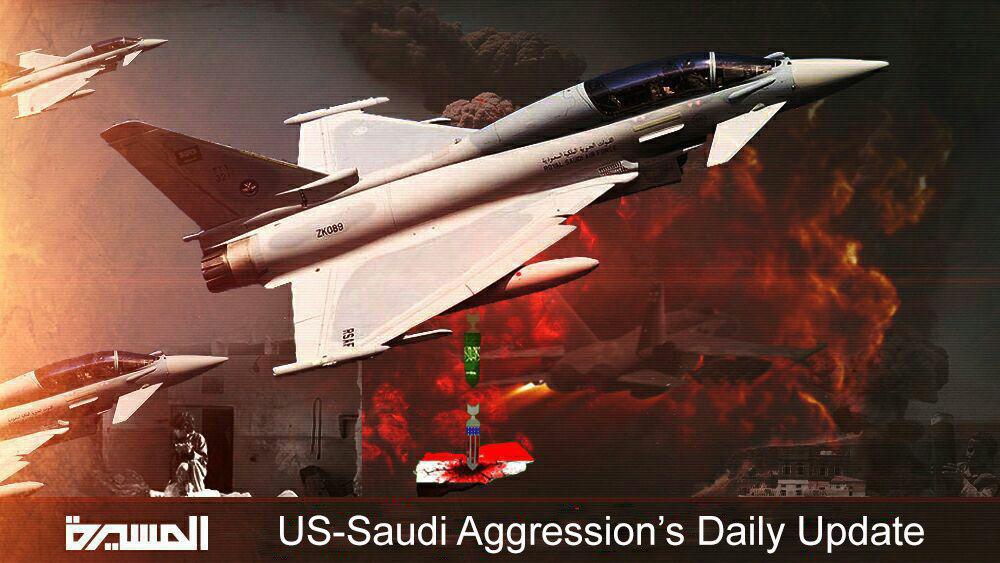 Saudi American War Crimes on Monday, October 14th, 2019: Record
YemenExtra
M.A.
The Saudi-led coalition and its mercenaries, on Monday, continued to launch raids and bomb a number of provinces, causing material damage to public and private property.
The Saudi/UAE mercenaries in Hodeidah continued to violate the Stockholm Agreement. In Hodeidah, US-Saudi forces prevented the entry of a relief convoy under UN auspices to Addurayhimi besieged city in conjunction with the intensive flight of warplanes.
US-Saudi mercenaries targeted several areas of Al-Hale district. The mercenaries targeted intensively Bait Al-Fakih district with machineguns. In Hajjah, US-Saudi aggression launched 11 raids on Abs and Haradh districts.
In Sa'ada, the US-backed coalition launched 3 raids on Majz district.
Yemeni Armed Forces spokesman stated that Saudi-led coalition launched more than 30 raids on a number of governorates, mostly Sa'ada and borderlines.