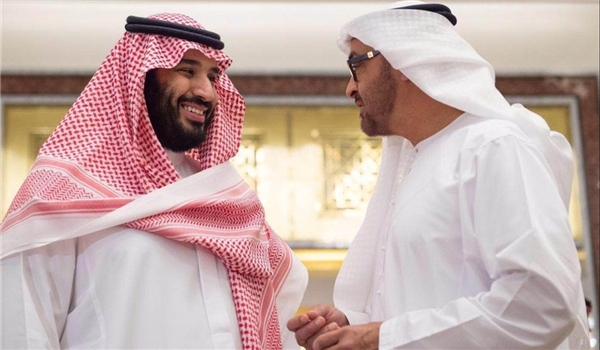 Saudi Arabia injured by UAE in Yemen
YemenExtra
Y.A
Muslim Brotherhood-affiliated Islah party backed by Saudi Arabia called on Sunday to confront the UAE-backed Southern Transitional Council (STC) in Aden city, sources said.
The move came following the arrival of two ministers of exiled Hadis' government Ahmed al-Maisari and Saleh al-Jabwani at Marib city to face the Saudi and UAE decisions that support the STC.
According to the sources, leaders of the Islah party preferred a military action and took over Aden.
Social media activists from the southern provinces on Saturday launched a Twitter's hashtag under the title "South people will hold you accountable", referring to Islah Party's officials in Hadi's government.
This comes in response to remarks of the interior minister in Hadi's government Ahmed al-Maisri, in which he announced his rejection of Riyadh agreement between the so-called southern transitional council and the government, threatening to return to Aden by force.
The activists said that the people in the south would not accept the corrupt officials opposing the Riyadh agreement and all the chaos advocates of Islah forces in Shabwa.
The UAE-backed security belt militiamen killed and wounded seven recruiters of Islah militias, arrested eight others and took over three military pick-up vehicles in Abyan province.The security belt militias clashed with Islah recruiters in Mawdiah district.
Activists on Social media circulated video footage on Wednesday, showing a group of al-Qaeda and al-Islah party militias involved in the exiled Hadi government in Shabwah, threatening the UAE and promising to pursue them.
An Emirati military analyst Khalfan al-Kaabi commented in a tweet: " If those who were bombed are al-Hadrami and his legitimacy defending them, he wondered: Is those who bomb them wrong?.
The UAE-backed Southern Transitional Council(STC)'s command in Socotra sent a warning message to Saudi-backed Islamic Islah party the province, according to sources said.
A member of the Council in Socotra Yahya bin Mubarak accused the Islah party of trying to militarize and bring militants to the province.
In March 2015, the US -backed –Saudi-led aggression started  a war against Yemen with the declared aim of crushing the Houthi Ansarullah movement, who had taken over from the staunch Riyadh ally and fugitive former president Abd Rabbuh Mansur Hadi, while also seeking to secure the Saudi border with its southern neighbor. Three years and over 600,000 dead and injured Yemeni people and  prevented the patients from travelling abroad for treatment and blocked the entry of medicine into the war-torn country, the war has yielded little to that effect.
Despite the aggression claims that it is bombing the positions of the Ansarullah fighters, Saudi bombers are flattening residential areas and civilian infrastructures.
More than 2,200 others have died of cholera, and the crisis has triggered what the United Nations has described as the world's worst humanitarian disaster.
#YemenCantWait #YemenGenocide #Yemen #Yemencantwait #YemenGenocide #Yemen_children #StoparmingEmirates #StoparmingSaudi #Stopthewaronyemen#LivingInYemenOnTheEdge#SoldarityWithThePeopleOfYemen