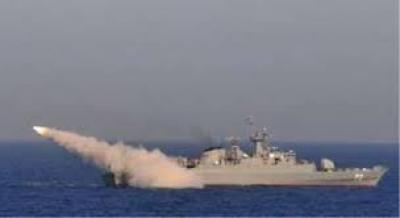 Ships in Yemen have a different story
YemenExtra
Y.A
Yemeni Gulf of Aden Port Corporation, loyal to Saudi-backed government, on Monday decided to raise the prices of the "pilotage allowance" fees for ships entering the port of Aden, in large proportions.
The resolution imposed an increase on ships with a cargo of less than 10,000 tons, an increase of 160%.
The increase on ships with a cargo of more than 10,000 tons was 175% compared to the previous fee.
Economic analysts condemned the decision to raise the pilotage fees on ships bound for the port, expressing concerns that such a measure could affect i the citizens through raising the prices of goods.
The Yemeni Deputy Foreign Minister Hussein al-Ezzi announced late on Tuesday the release of South Korean ships.
"The release of the ships comes in the framework of friendly understandings between Sanaa and South Korea," al-Ezzi told YemenExtra.
"Investigation carried out by the Yemeni naval forces proves that the foreign ships were forced by winds and high waves into the Yemeni territorial waters," he said.
Member of Ansarullah's Political Bureau Mohammed al-Bukhiti on Tuesday said that the three ships captured by the Yemeni Coast Guard were carrying out hostile actions against Yemen, and they are a Saudi ship and two South Korean.
"This operation is a message to the aggression forces that Yemeni and regional waters are a red line, and we cannot tolerate those who violate it," al-Bukhiti said in a telephone interview with Al-Alam TV Channel.
Member of the Supreme Political Council Mohammed Ali al-Houthi has praised the vigilance of the Yemeni navy and coast guard and their seizing of three foreign ships that violated Yemen's territorial waters.
He assured the safety of the three crews, explaining that they are subject to legal procedures.
The Yemeni Coast Guard, under the Ministry of the Interior, has officially announced that it has seized 3 foreign ships, one of them being a Saudi tanker named "Rabigh-3", just three miles from the Yemeni Island Abqan in the Red Sea. The move came in a statement issued on Monday night.
In March 2015, the US -backed –Saudi-led coalition started  a war against Yemen with the declared aim of crushing the Houthi Ansarullah movement, who had taken over from the staunch Riyadh ally and fugitive former president Abd Rabbuh Mansur Hadi, while also seeking to secure the Saudi border with its southern neighbor. Three years and over 600,000 dead and injured Yemeni people and  prevented the patients from travelling abroad for treatment and blocked the entry of medicine into the war-torn country, the war has yielded little to that effect.
Despite the coalition claims that it is bombing the positions of the Ansarullah fighters, Saudi bombers are flattening residential areas and civilian infrastructures.
More than 2,200 others have died of cholera, and the crisis has triggered what the United Nations has described as the world's worst humanitarian disaster.
#YemenCantWait #YemenGenocide #Yemen #Yemencantwait #YemenGenocide #Yemen_children #StoparmingEmirates #StoparmingSaudi #Stopthewaronyemen#LivingInYemenOnTheEdge#SoldarityWithThePeopleOfYemen