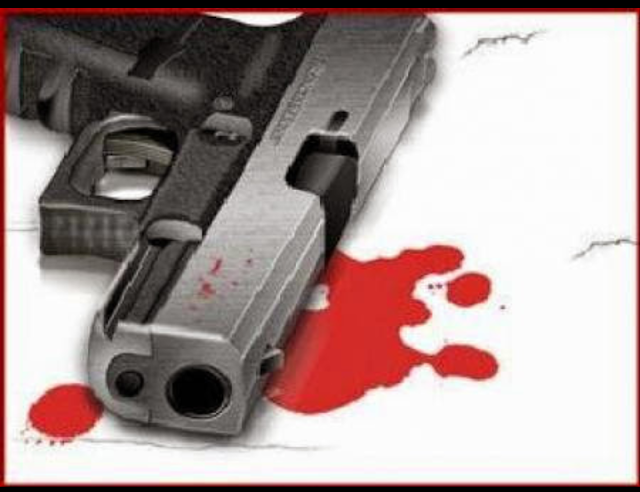 Human rights activista at the hands of Islah forces
YemenExtra
Y.A
Islah forces in Taiz on executed a human rights activist in an attempt to terrorize opponents of the party.
Local sources revealed that members of a military point belongs to the Fourth Brigade, stationed in Al-Shamaitin district, opened fire on the activist Mahmoud Sultan Al-Mohammadi while he was passing through Al-Bdhaija area, and Al-Mohammadi was killed on the spot.
The party's media quoted a justification for the operation, stressing the party's targeting of activists and its use of the death penalty as a means to counter protests demanding the departure of its leaders from power.
Earlier this month,violent clashes erupted on Wednesday between Shabwani "Elite forces" and the Islah party on the outskirts of the city of Ataq, amid stalled implementation of the Riyadh agreement.
Violent clashes erupted between Shabwani "Elite forces" and Islah militants in the Khamir area on the outskirts of Ataq in Shabwa province, local sources said.
The sources confirmed that the forces of the Islah and legitimacy rushed and sent large military reinforcements to the region after the intensification of confrontation between elements of the "Transition Council" and other elements of the Islah militia, using light and medium weapons.
In March 2015, the US -backed –Saudi-led coalition started  a war against Yemen with the declared aim of crushing the Houthi Ansarullah movement, who had taken over from the staunch Riyadh ally and fugitive former president Abd Rabbuh Mansur Hadi, while also seeking to secure the Saudi border with its southern neighbor. Three years and over 600,000 dead and injured Yemeni people and  prevented the patients from travelling abroad for treatment and blocked the entry of medicine into the war-torn country, the war has yielded little to that effect.
Despite the coalition claims that it is bombing the positions of the Ansarullah fighters, Saudi bombers are flattening residential areas and civilian infrastructures.
More than 2,200 others have died of cholera, and the crisis has triggered what the United Nations has described as the world's worst humanitarian disaster.
#YemenCantWait #YemenGenocide #Yemen #Yemencantwait #YemenGenocide #Yemen_children #StoparmingEmirates #StoparmingSaudi #Stopthewaronyemen#LivingInYemenOnTheEdge#SoldarityWithThePeopleOfYemen