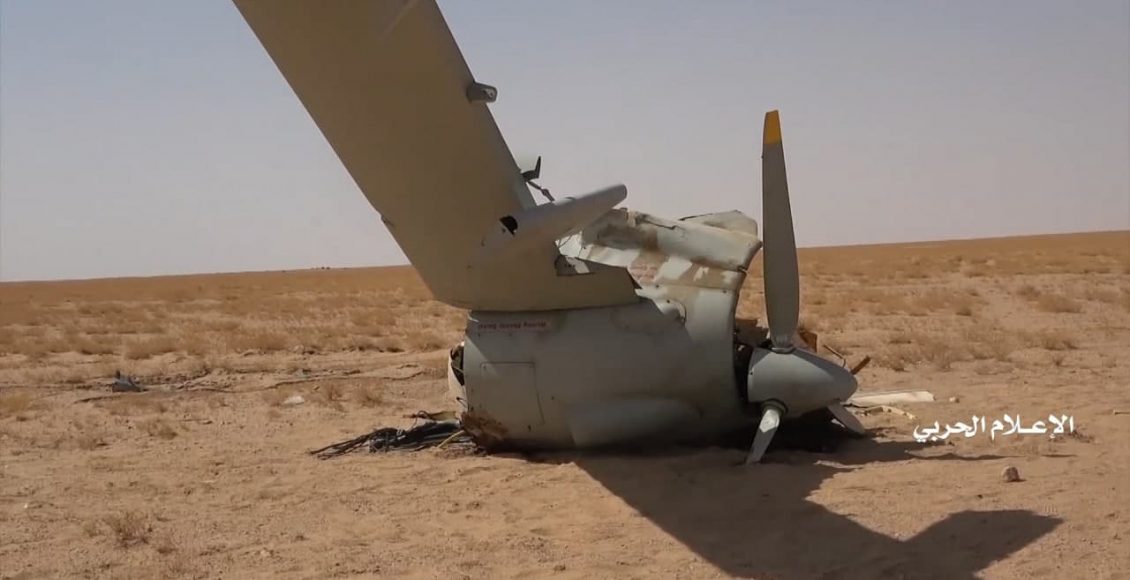 The downing of a Chinese-made combat drone affiliated with the Saudi aggression in Marib
YemenExtra
Today, Yemen's air defenses downed a spy plane belonging to the US-Saudi aggressors in the Al-Jouba area within Marib.
The official spokesman of the Armed Forces, Brigadier General Yahya Saree, confirmed in a brief statement today, that the Chinese-made CH4 UAV fighter was shot down by a surface-to-air missile while it was carrying out hostile actions in the airspace of Al-Jouba.
The CH-4 UAV is the most powerful in terms of its carrying capacity and flying efficiency and is able to perform tasks including battlefield monitoring, information gathering, conducting military operations in restricted airspace, and directing precise strikes on fixed or moving targets at low speed on the ground.
The wingspan of the plane reaches 18 meters, its maximum take-off weight is 1350 kg, its maximum flight range is five thousand kilometers, and it can fly at an altitude of between five thousand and seven thousand meters.