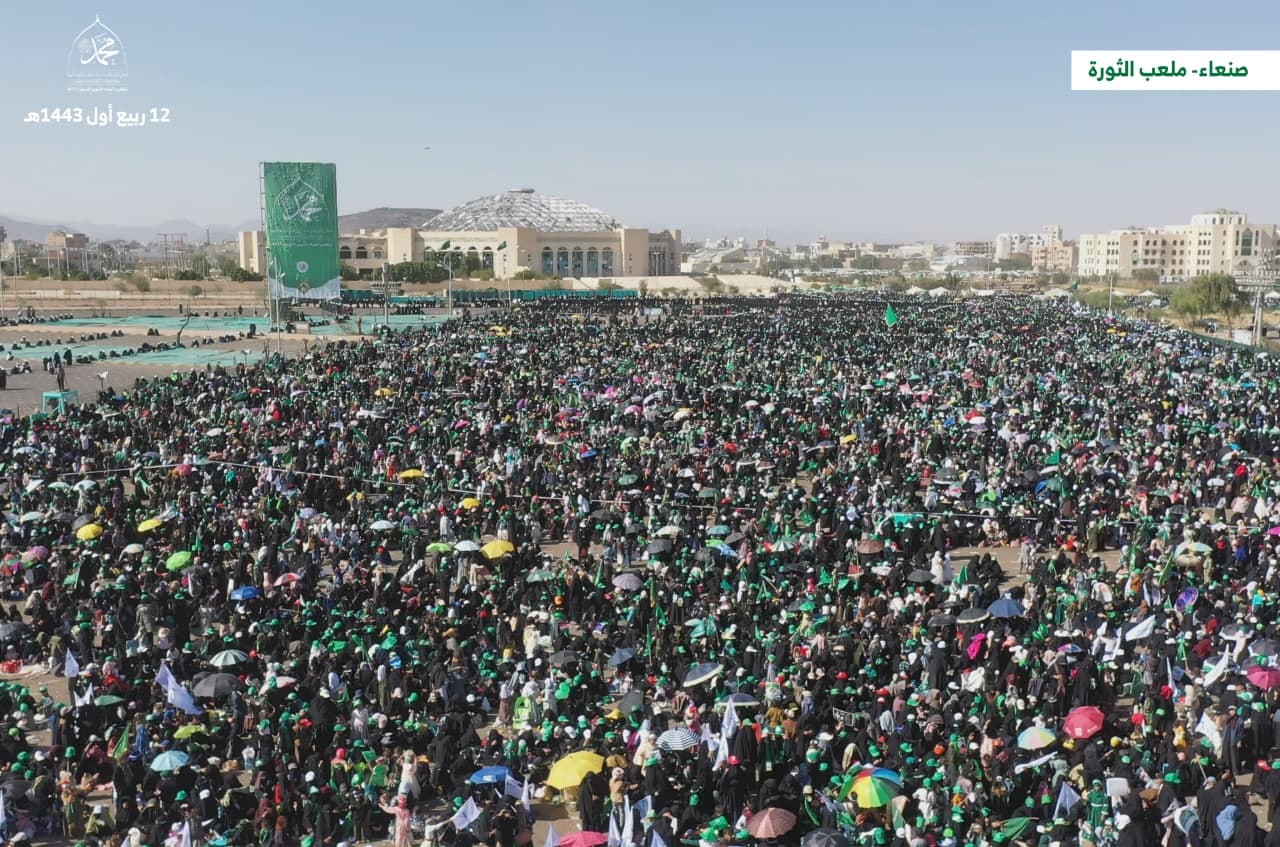 A women's Mass rally held in Sana'a on Prophet's birthday anniversary
YemenExtra
The capital Sana'a witnessed on Monday afternoon a mass women's celebration to commemorate the prophet's birth in Sports Revolution City Square.
The participants raised banners and slogans expressing the extent to which the people of Yemen are connected to the ring of prophets  Mohammed bin Abdullah (PBUH).
They considered the celebration of this religious occasion educational station, to provide the meanings and values that Mohammad the Messenger of God brought.