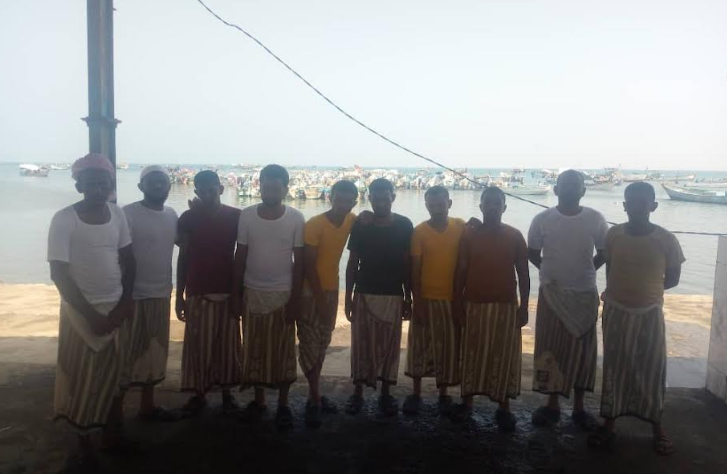 Fishermen (12)Arrive After Two Years Of Detention In Saudi Arabia
The General Authority for Fisheries in the Red Sea, and the Fishermen's Chamber for Emergency and Development, received 12 fishermen after they were detained for more than two years by the Saudi authorities as part of their arbitrary practices against Yemeni fishermen.
The head of the General Authority for Fisheries, Engineer Hashem Ali Al-Dana'i, directed the attention of the returning fishermen to the facilitation of the treatment of their arrival, and the provision of means of transportation with the disbursement of sums of money to ensure their access to their areas of residence.
The fishermen were received by a number of officials in the room, their families, and a number of fishermen.
The forces of the Saudi-led aggression assaulted the fishermen while they were practicing their fishing activity north of the island of "Kutama" by about 20 nautical miles, and detained their boats on October 29, 2019, and took them to one of its prisons, and practiced the most heinous means of torture against them.
The forces of aggression continued to torture the fishermen to further abuse them, in flagrant violation of all norms, traditions, regulations and human values.